Revving the Impeachment Engines
Happy Wednesday! Steve Hayes is out there somewhere breathing a deep sigh of relief that this insane video showing a torrent of red wine cascading down a street was filmed in Portugal and not neighboring Spain.
Quick Hits: Today's Top Stories
Election Year Impeachment Redux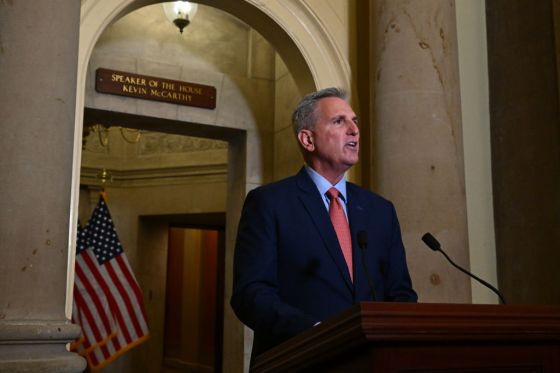 On Tuesday, September 24, 2019—two weeks after Congress had returned from its summer recess and a little over a year away from a presidential election—then-House Speaker Nancy Pelosi announced a formal impeachment inquiry against President Trump. Almost four years later—the day Congress returned from recess and 14 months before a presidential election—House Speaker Kevin McCarthy announced a formal impeachment inquiry against President Biden.
"House Republicans have uncovered serious and credible allegations into President Biden's conduct; taken together, these allegations paint a picture of a culture of corruption," McCarthy said yesterday. "That's why today, I am directing our House committees to open a formal impeachment inquiry into President Joe Biden. This logical next step will give our committees the full power to gather all the facts and answers for the American public."
The inquiry comes as McCarthy faces rising pressure from hardline members of the Republican conference, but it remains to be seen whether the move will be enough to placate members dissatisfied with the speaker over not only impeachment but also his handling of appropriations as a government shutdown looms at the end of the month.