It Might Get Loud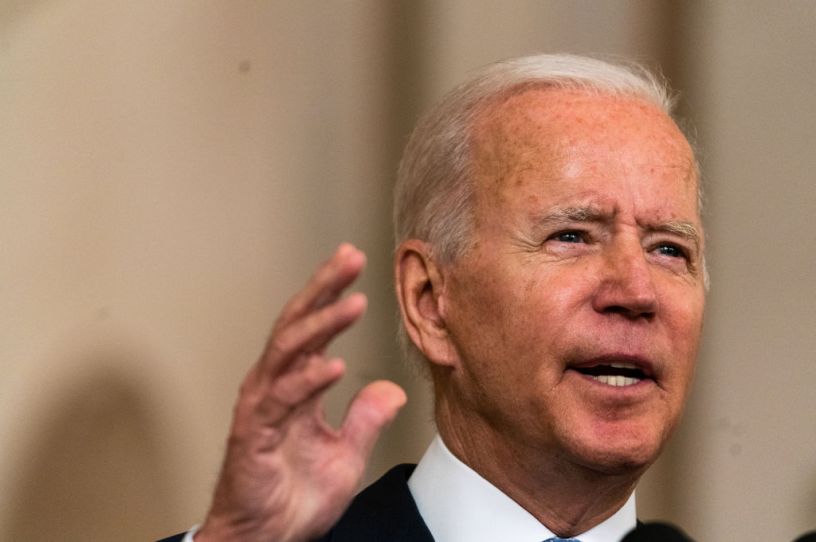 (Photograph from Getty Images.)
The midterms feel like an anticlimax.
That's a strange thing to say at a moment when the out-party is poised to clean up, I know, since the out-party cleaning up is what always happens in modern American midterm campaigns. The president's party huffs and puffs about everything they've accomplished; they fall behind in the polls in the home stretch and panic; in desperation, they resort to kitchen-sinking the opposition with every line of attack they can think of; then they watch helplessly as they lose 30-plus House seats.
That's not an anticlimax. It's a climax. It's S.O.P.
We're deep into the third "flop sweat" phase of the dynamic I just described. On Wednesday morning, White House chief of staff Ron Klain took to grumbling about Republican plans to reform entitlements, a critique that's gotten short shrift from Democratic candidates for most of the campaign. Hours later, news broke that the president would deliver a previously unscheduled speech warning of "the threat of election deniers and those who seek to undermine faith in voting and democracy" on Wednesday evening. After months of all-abortion-all-the-time messaging, flailing Democrats are reaching at the eleventh hour for any weapon to hand. It won't save them. It never does.
Get every newsletter and all of The Dispatch. Support quality, fact-based journalism.
Start Your Free Trial
ALREADY A PAID SUBSCRIBER? SIGN IN