So Much for Prosecuting Trump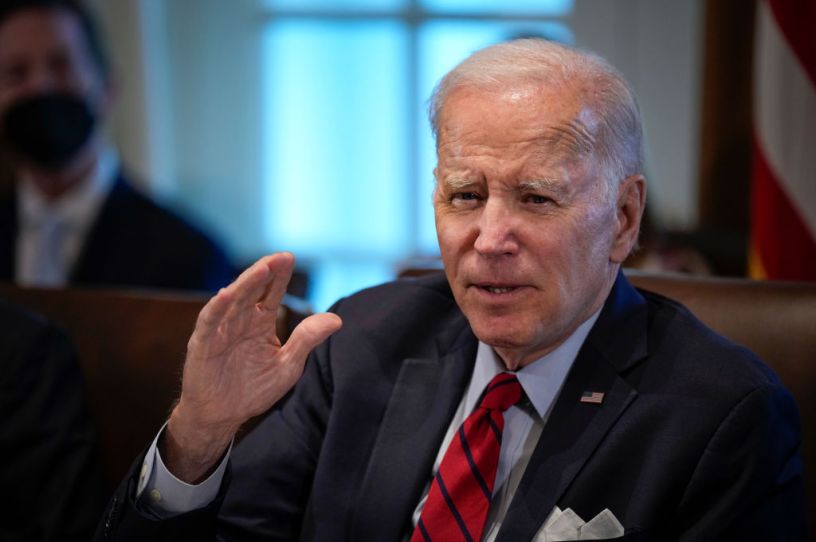 U.S. President Joe Biden speaks during a Cabinet meeting in at the White House January 5, 2023. (Photo by Drew Angerer/Getty Images)
Between November's midterm debacle, casual dinners with neo-Nazis, a 2024 campaign that launched to zero fanfare, and a "MAJOR ANNOUNCEMENT" that embarrassed even diehard fans, it's been a rough go lately for Florida's most famous semi-retiree.
But everyone's luck changes eventually. And Donald Trump is, after all, the luckiest man alive.
So we all should have anticipated that classified documents would eventually turn up at a private office Joe Biden maintained after leaving the vice presidency and before launching his 2020 campaign.
For months the reporting on Trump's possession of classified material grew increasingly damning, shifting from a story about improperly retaining documents to a story about improperly concealing documents to a story about improperly obstructing the recovery of documents. Even some reliable Trump allies, presented with the facts alleged by the Justice Department, concede that there's enough to indict him. No prosecutor wants to try a former president, knowing how they'll be accused of politicizing criminal law, but at some point the malfeasance becomes so overt that declining to try him would itself amount to politicization.