What We Talk About When We Talk About Balloons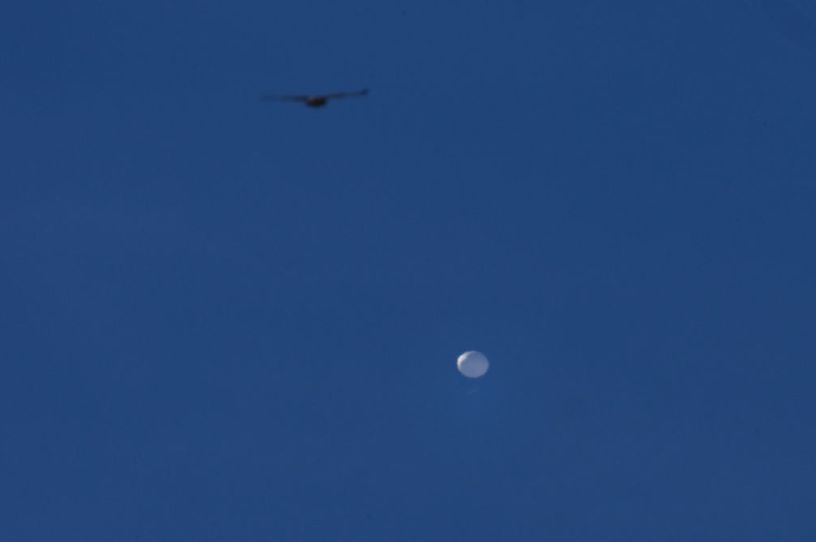 A Chinese spy balloon flies above Charlotte, North Carolina on February 4, 2023.(Photo by Peter Zay/Anadolu Agency via Getty Images.)
Is American politics stupider and more demagogic than it used to be?
It feels that way, but one should always be mindful of one's intellectual blind spots and suspicious of the "feelings" they induce. Within living memory this country elected segregationists to Congress, Joe McCarthy to the Senate, and Franklin Roosevelt to the White House after he sent more than 100,000 Americans to internment camps because of their race.
Donald Trump is a malevolent clod but don't let your contempt for him obscure the fact that the field for "stupidest and most demagogic period in U.S. political history" is highly competitive.
All the same, I understand why writers like Damon Linker and Charlie Sykes despair at how silly the right's reaction has been to a Chinese spy balloon appearing in the sky over Montana last week. The usual suspects did what you'd expect the usual suspects do, as did Ivy League-educated fake populist J.D. Vance—who, I suppose, should probably count as a "usual suspect" at this point.
Get every newsletter and all of The Dispatch. Support quality, fact-based journalism.
Start Your Free Trial
ALREADY A PAID SUBSCRIBER? SIGN IN