Yes, Small Donors Are Bad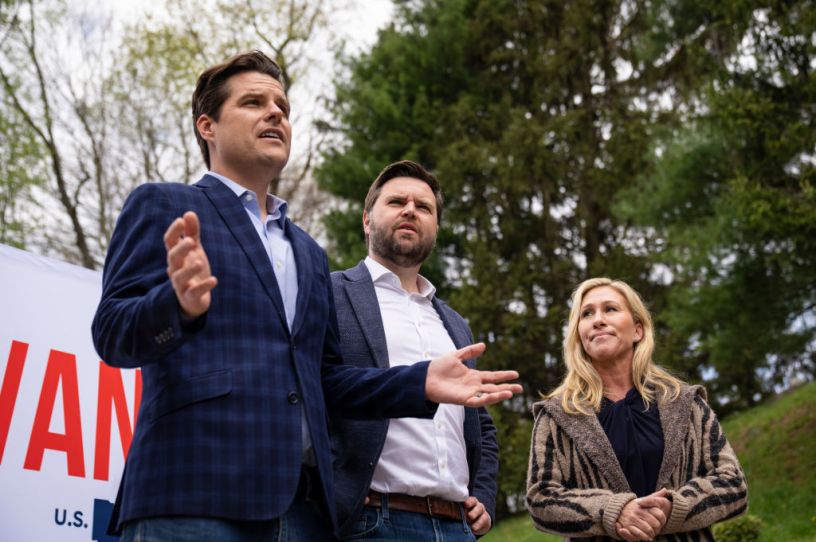 Rep. Matt Gaetz , then-Senate candidate J.D. Vance, and Rep. Marjorie Taylor Greene speak to the press after a campaign rally for Vance on April 30, 2022. (Photo by Drew Angerer/Getty Images)
I rise to defend Jonah Goldberg, and not just because he signs my paycheck.
(Kidding. I take direct deposit.)
For days the merchants of outrage on The App Formerly Known As Twitter have taken noisy exception to this clip, one of the most anodyne points Jonah's ever made on air.