Busting the 'Deindustrialization' Myth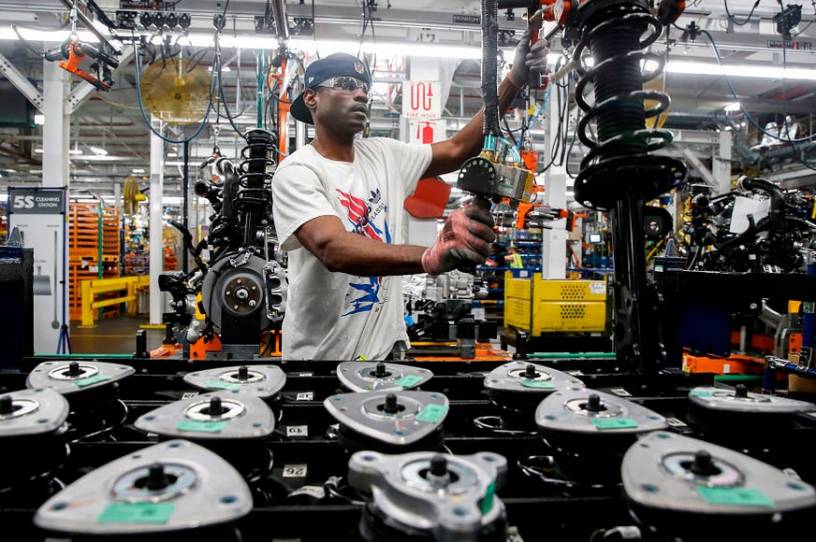 Dear Capitolisters,
A new paper of mine was published at Cato today on the issues of manufacturing, national security, and economic "resiliency"—topics that, thanks to President Trump and China, were already hot pre-pandemic but have only become hotter in the subsequent months. Indeed, as I note in the paper's introduction, it's common these days for politicians and pundits of all partisan stripes to propose new U.S. protectionism and industrial policies on the grounds that "free markets" and a lack of government support for the manufacturing sector have crippled the U.S. industrial base's ability to supply "essential" goods during war, pandemic or other emergencies. 
As I explain in the paper, free marketers dating back to Adam Smith openly acknowledge that "national security" may require government interventions, but the "security nationalism" thesis still suffers from many flaws—far too many for a single newsletter to cover and some that are perhaps too wonky for even this audience. However, there's one issue that is so pervasive, so central to much of American politics (especially the resurgent populism on the right), and so objectively incorrect that it deserves to be addressed here: American "deindustrialization." It was a cornerstone of Trump's 2016 campaign and subsequent trade and industrial policy, and in many respects is being echoed by President Biden, who just this week signed a new "Buy American" executive order to (supposedly) "rebuild" the U.S. manufacturing sector.
Yet the "deindustrialization" narrative is, at best, wildly overblown. Let me explain why.
Get every newsletter and all of The Dispatch. Support quality, fact-based journalism.
Start Your Free Trial
ALREADY A PAID SUBSCRIBER? SIGN IN