How Corporate Greed Helped Save Europe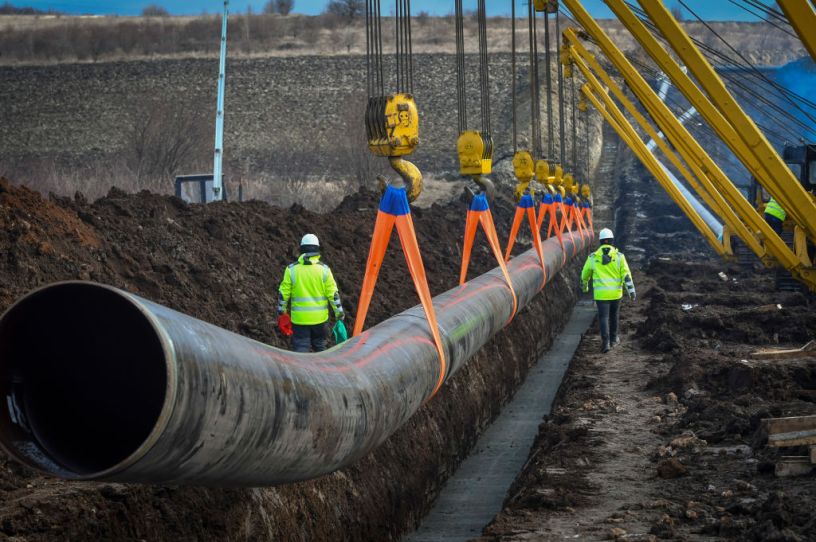 A construction site for the Bulgaria-Serbia gas pipeline, near Kostinbrod, on February 1, 2023. Bulgaria launched construction of a long-delayed gas pipeline link to neighboring Serbia in a bid to boost security of gas deliveries in the eastern Balkans amid Russia's invasion of Ukraine. (Photo by Georgi Paleykov/NurPhoto/Getty Images)
Dear Capitolisters,
As you've probably read (at least a dozen times), last week was the one-year anniversary of Russia's invasion of Ukraine. That naturally produced numerous stories on Ukraine's surprising resiliency in the face of presumably overwhelming Russian aggression, as well as a ton of U.S. ink spilled about Washington's support for the Ukrainian resistance. Today, however, I want to look a lesser-covered part of the yearlong war: Europe's rapid independence from Russian energy and some of the lessons it should teach us about trade and markets.
In short, things can and do change—and they do so very, very quickly when people are both highly motivated and relatively free to act on that motivation.
The 2022 European Energy Crisis (That Kinda Wasn't)
As you'll recall, the early days of the war featured a lot of wailing and gnashing about how dependence on Russian energy would prevent Europe—especially Germany—from vigorously opposing the invasion and backing any Ukrainian opposition. This situation, in turn, generated a lot of laments about how Russia's invasion was a stark reminder of how the United States mustn't be "dependent" on foreigners for any essential goods. But pessimism—about Europe, at least—wasn't limited to hawkish, nationalist hot-takers. A February 2022 Wall Street Journal news story (not opinion), for example, explained that a significant reduction of Russian gas supplies would be disastrous for Europe because the other top suppliers were "essentially tapped out" and, even if they weren't, Europe lacked the infrastructure to boost imports of liquified natural gas (LNG). Even I, ever the optimist, shared that article in my initial thoughts on the Ukraine mess back in March of last year.
Get every newsletter and all of The Dispatch. Support quality, fact-based journalism.
Start Your Free Trial
ALREADY A PAID SUBSCRIBER? SIGN IN