Nikki Haley Reopens the 'Kill Marco' Playbook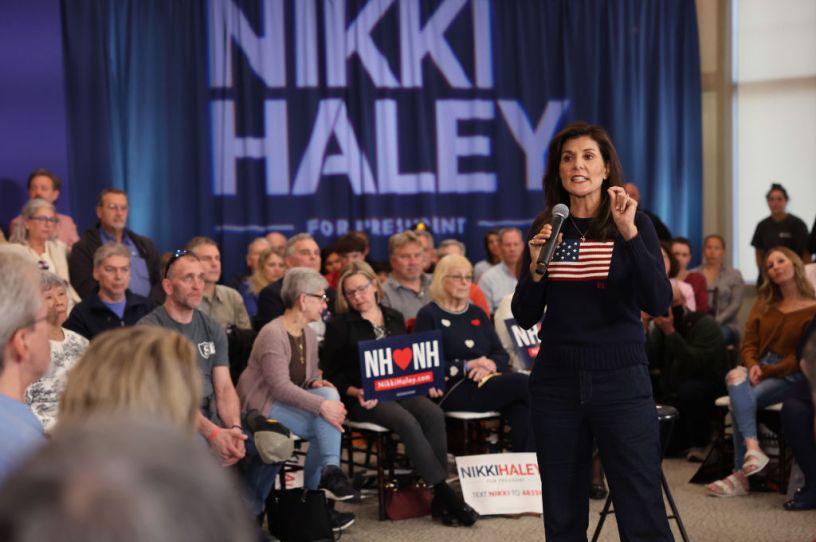 Republican presidential candidate Nikki Haley speaks at a town hall event in New Hampshire on April 26, 2023. (Photo by Spencer Platt/Getty Images)
Happy Friday! Several of your Dispatch Politics correspondents are headed to Iowa this weekend. If you happen to be a Hawkeye State elected official, party chair, or other assorted political-class hanger-on—or if you just want to talk about Caitlyn Clark—hit us up!
Up to Speed
Nikki Haley's 2016 Redux
Since announcing for president in February, former South Carolina Gov. Nikki Haley has treaded cautiously around Donald Trump. But she has plenty to say about Ron DeSantis.
Haley has repeatedly needled the Florida governor over his ongoing feud with Disney, saying the entertainment conglomerate should consider moving its massive Disney World theme park complex to South Carolina. The former ambassador has suggested the fracas showed DeSantis's "thin skin," pointing out the governor formerly accepted campaign contributions from Disney. Meanwhile, Haley's designated super PAC, SFA Inc., has since February devoted more than a dozen press releases to tearing down DeSantis.
Many observers report a sense of déjà vu. In 2016, most GOP contenders declined to take on Trump, the undisputed frontrunner. Instead, they aimed fire at a young, dynamic establishment favorite from Florida, Sen. Marco Rubio, in a bid to set up a tête-à-tête with the future 45th president.