A Day of Grief in a Season of Grief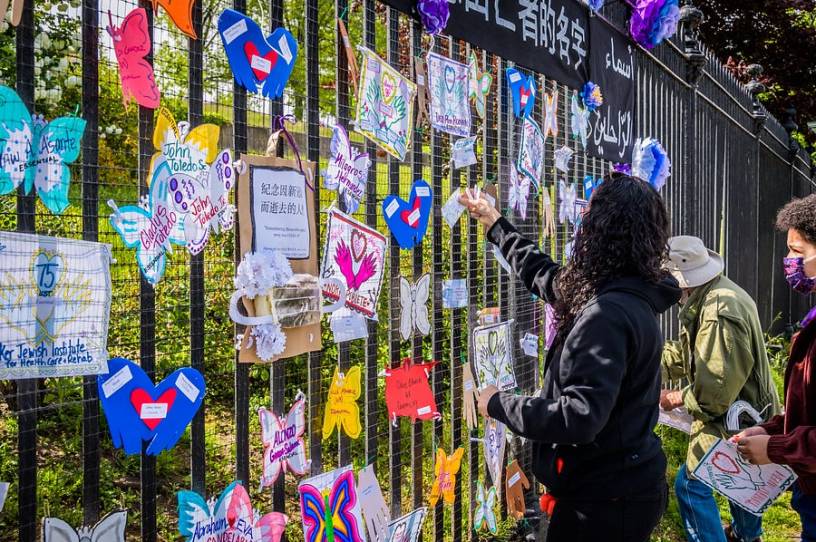 I joined the military later in life. I was 37 years old when I went to my Officer Basic Course at Fort Lee, Virginia. I was 38 when I climbed into the back of a C-130 Hercules to fly into Iraq to begin my deployment with the Third Armored Cavalry Regiment at the height of the surge in 2007. I started that deployment with the conventional rhythms of civilian life thoroughly imprinted in my mind and heart.
Service in a war zone  was a jolting experience in countless ways, but nothing prepared me for the shock of death. It's not just the sheer extent of the casualties—one man, then another, then another, and three more—all cut down in the prime of life. It's the unnatural inability to truly mourn their loss. 
Back home, when a family member or friend dies—or even a friend of a friend—there's a collective and often community-wide pause. Depending on your relationship to the deceased, you're able to simply stop, to grieve or to share in the grief of others, to try to help bear another person's burden. There's a ritual that matters, and it's a ritual that—ideally—helps a person begin to heal.
At war, however, there is the shock of loss and the immediate and overriding need to focus, to do your job. In fact, the shock of loss typically occurs exactly when the need to focus is at its greatest. At the point of the explosion—or the site of the ambush—there's a fight for life itself. On the ground and in the air, there's the symphony of rescue and response. In the relative safety of the TOC (tactical operations center), there's an urgent need not just to understand but also to direct the fight.
You're out of free articles
Create an account to unlock 1 more articles