Is There a Christian Case for Biden's Debt Relief Plan?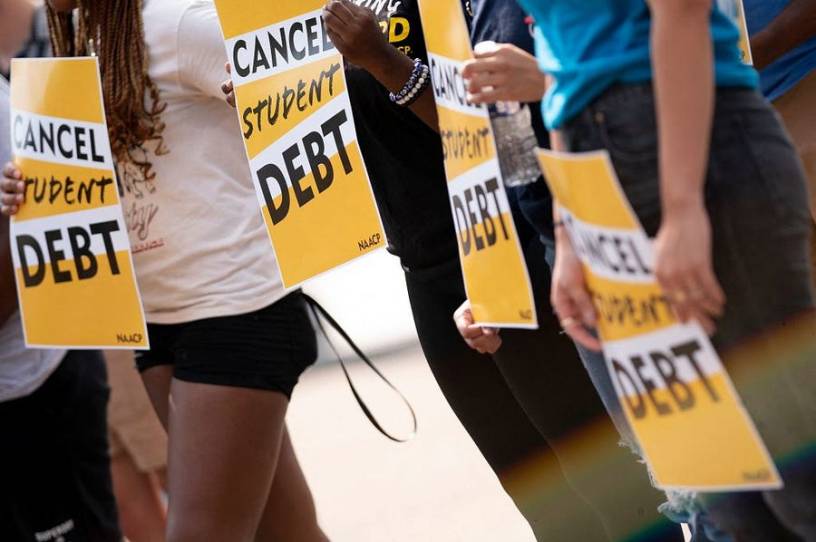 This week has illustrated, better than most, the promise and peril of biblical arguments over public policy. It all started on Wednesday, when President Joe Biden announced his student debt forgiveness plan. 
The plan is relatively simple. All student borrowers who possess household incomes of less than $125,000 for single people and $250,000 for married people would be entitled to $10,000 of debt relief. Those who went to college on Pell Grants would receive $20,000 in relief. In addition, the plan would cap monthly loan payments at an amount equal to five percent of the borrower's monthly discretionary income and forgive remaining loan balances after 10 years of payments, provided the remaining balance is $12,000 or less. 
Biden also extended the pause on student loan payments—first granted during the COVID emergency—through the end of the year. Student borrowers would resume payments in 2023. 
Importantly, Biden's plan is not a legislative proposal. He's not asking Congress to enact this reform. He's initiating it through the executive branch only, asserting that the so-called HEROES Act, passed after the 9/11 attacks, grants him the authority to forgive student debt "in connection with a war or other military operation or national emergency."
You're out of free articles
Create an account to unlock 1 more articles