How About Zero Tolerance for Crime?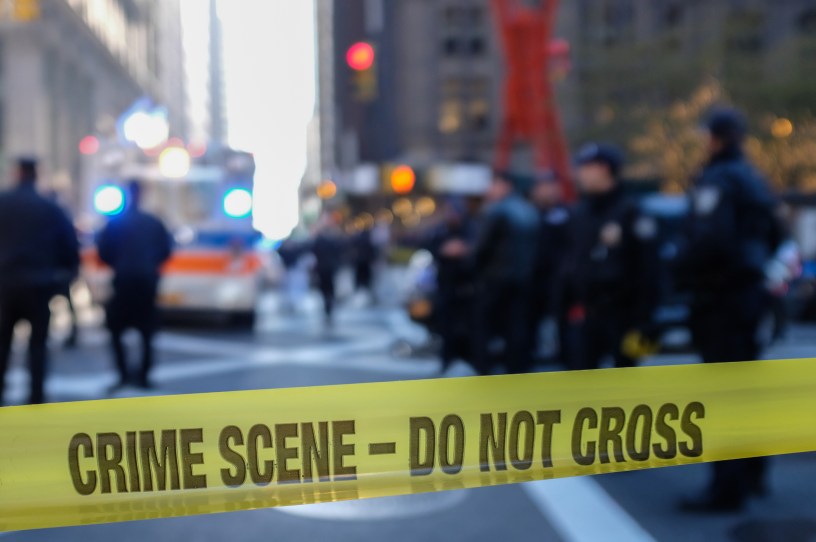 (Photo via Getty Images)
Hi,
I'm gonna think out loud about racism and crime. I'm quite comfortable saying both are bad. Indeed, I'm just going to assert that without further explanation or justification. Those are my priors. 
That said, a lot of racist stuff boils down to non-criminal expression. And the stuff that's not expression is often also criminal. For instance, the crimes of murder, battery, and vandalism are all very bad when they are motivated by racism. But—not to belabor the obvious—they are also very bad when the motivation isn't racism. Reasonable people can argue about how much worse racially motivated criminal acts are than non-racially motivated criminal acts.
For example, for various reasons, I do believe that racially motivated police brutality is worse than run-of-the-mill police brutality, because there is something especially heinous and damaging to the social fabric and social contract when agents of the state single out specific groups for abuse. But that doesn't mean I'm in favor of "colorblind" police brutality.