How Anti-Zionism Shrugs Off Antisemitism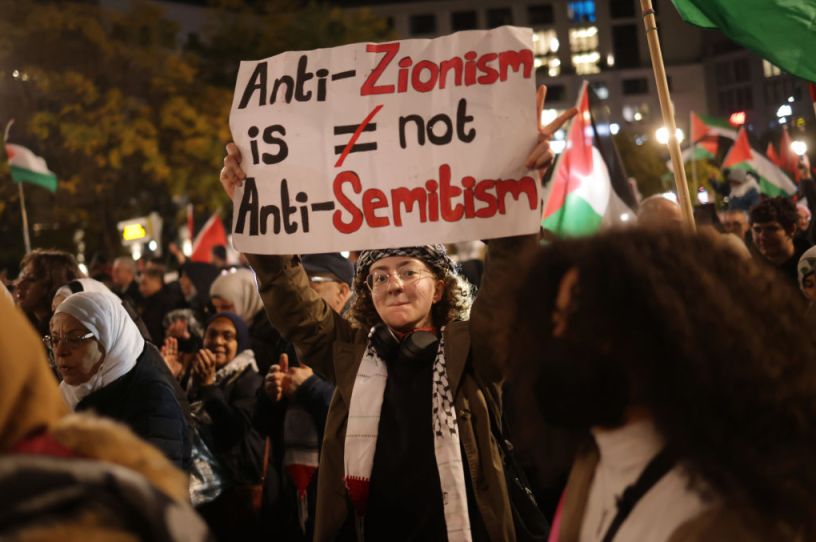 Anti-Israel protesters at Potsdamer Platz during a "Freedom for Palestine" march that drew thousands of participants on November 4, 2023 in Berlin, Germany. (Photo by Sean Gallup/Getty Images)
Let's chat for a moment about anti-Zionism.
For some of the reasons I laid out in my latest column, I think the Chinese Communist regime is objectively evil and tyrannical. If we could topple it at no significant cost in blood or treasure, I'd be all for it. But we can't. The regime has a stranglehold on power domestically, and possesses a significant nuclear arsenal and an increasingly formidable conventional military. So, we have to deal with the China we have, not the one we want. Problems without solutions aren't problems, they're just facts of life. Or as James Burnham put it, "Where there's no solution, there's no problem."
But for all my issues with the Chinese state and the Communist Party that runs it, it really wouldn't occur to me to say that the nation of China shouldn't exist. I mean, I do think several historic nations—or peoples (it gets complicated)—oppressed by China should be allowed to have self-determination. But I don't think anybody who calls for a free Tibet thinks Tibetan sovereignty would need to come at the expense of the Chinese nation.