No Amount of 'Context' Justifies Killing Babies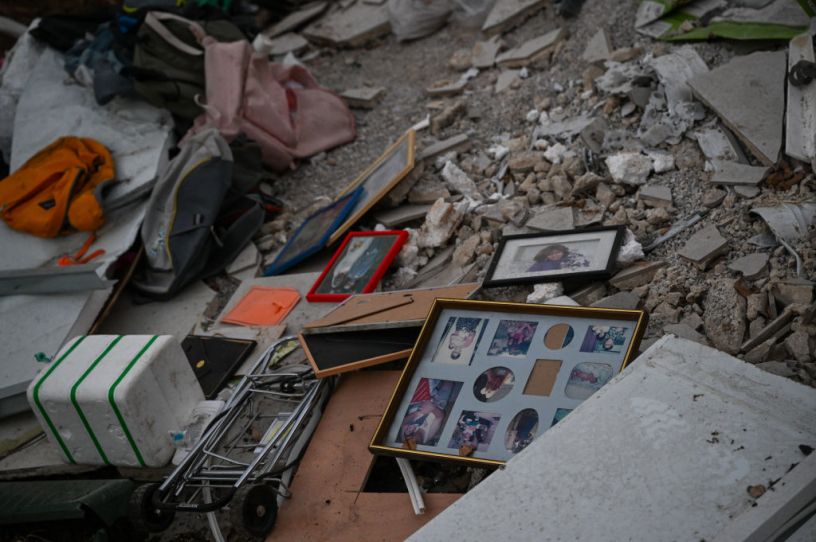 Family photos and personal items are scattered among the rumble of a destroyed house near the border with Gaza on October 11, 2023, in Be'eri, Israel. More than 100 civilians were killed at Kibbutz Be'eri which is about 12 percent of the kibbutz's population. (Photo by Alexi J. Rosenfeld/Getty Images)
I don't pay a lot of attention to George Takei, but I think this is a useful perspective for our purposes. Over the course of two tweets, he said:
The Israeli government has cut off food, water, and fuel to 2 million people inside Gaza. Collective punishment is not only contrary to international law, it is inhumane and illogical. How will this deescalate the violence rather than radicalize many more? It is madness.

It is what my community once endured in World War II, all because of the actions of others who happened to share our ethnicity. Have we learned nothing?
Now, I could have picked from literally scores of more radical statements out there, but I think this is more useful because Takei is much more of a conventional, mainstream progressive than a lot of the fringier folks getting all of the attention. He's expressing the sort of reflexive view of the overeducated, but mostly ill-informed, critics of Israel.
More to the point, I find it instructive that Takei is not making the point he thinks he is. I don't mean his objections to blockading the Gaza Strip. I think he's just merely wrong there. The cutoff of water and utilities isn't really for "collective punishment" (nor is it "genocide," passionate claims to the contrary). It's a necessary military first step when you're at war with the terrorists running Gaza.