Reading, Writing, and … Black Queer Studies?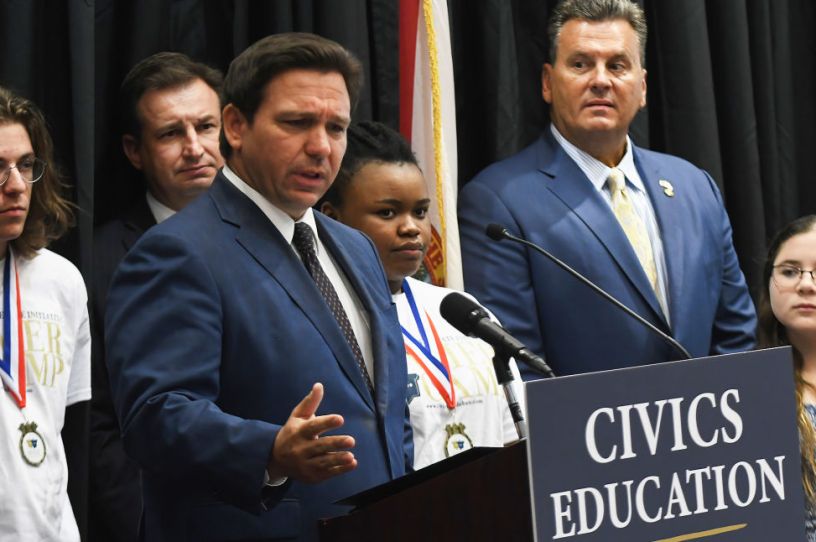 Florida Gov. Ron DeSantis. (Photo by Paul Hennessy/SOPA Images/LightRocket/ Getty Images.)
Hey,
Let us return to what should be one of the simplest, most obvious, uncontroversial, and truly bipartisan ideas in all of politics (and business, sports, academia, law, cooking, murder-for-hire, and pretty much every field of human endeavor save perhaps for some niche and grotesque forms of pornography): Before you are given the opportunity and responsibility to do something very difficult, complicated, and risky, you should prove competency at easier, simpler, and less risky tasks.
As I wrote last summer:
If progressives really wanted to restore faith in government, they'd concentrate all of their energies on tackling the stuff already on the government's plate. If you've ever been a boss or a manager, or frankly a coach, parent, mentor, teacher, or any other person in a supervisory or advisory role, you understand the basic principle. Want to climb Mount Everest? Show me you can climb some smaller mountains first. Want to be the starting forward on the basketball team? Show me you can be a great substitute player first. Want to be a professional boxer? Let's see how you do as an amateur first. Do the job. Demonstrate basic proficiency. Execute the job you've been given well, and then we'll talk about giving you more responsibility. Walk, then run, and then we'll get into a fun argument about whether it's stupid you think you can fly.
Get every newsletter and all of The Dispatch. Support quality, fact-based journalism.
Start Your Free Trial
ALREADY A PAID SUBSCRIBER? SIGN IN