Truth and Power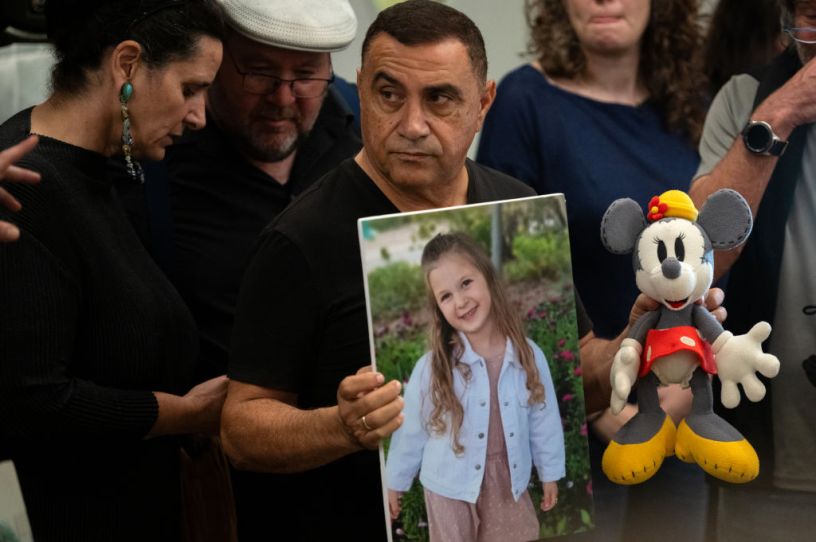 A family member of three of the hostages kidnapped by Hamas during the attack on October 7 holds up a photo of one of the hostages and holds her favorite doll during a press conference on October 17, 2023, in Tel Aviv, Israel. (Photo by Alexi J. Rosenfeld/Getty Images)
"We are writers and artists who have been to Palestine to participate in the Palestine Festival of Literature." So begins an "An Open Letter from Participants in the Palestine Festival of Literature" published in the latest edition of The New York Review of Books.
It continues with the self-anointed self-seriousness that is normally reserved for critical theory syllabi controversies or faculty parking disputes: "We now call for the international community to commit to ending the catastrophe unfolding in Gaza and to finally pursuing a comprehensive and just political solution in Palestine."
This made me wonder a few things. First, is there some The Poseur Radical's Style Guide for Dummies out there that mandates such headline-topic sentence redundancy?
Headline: "An Open Letter from the Members of the Lollipop Guild"

Lead sentence: "We are members of the Lollipop Guild."