Your Life Portfolio—and Ours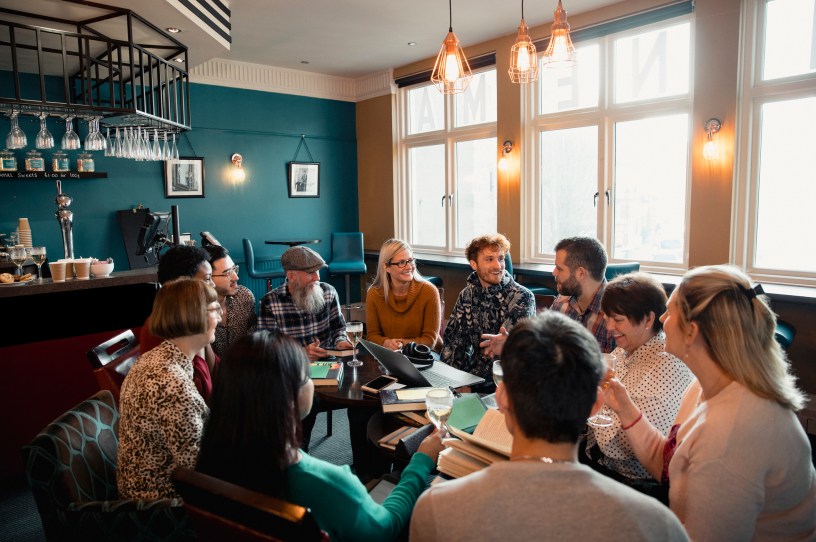 Picture via Getty Images.
Hey,
One of our frustrations on the business side of The Dispatch is we don't have as good a picture of our readership as we would like. (We're endeavoring to remedy that, so if you get a reader survey from us, please fill it out!) Still, I'm sure that a sizable portion of our readers are around my age or older. So, I'm going to start by depressing a good number of you before I get into something much more serious. Feel free to skip the beginning if you want, because this is going long.
A friend—okay, John Podhoretz—sent me this Instagram post that depressed the hell out of me, titled "TV Stars Who Seemed Old But Are Close to Our Age." Hoping it wasn't true, I went down a rabbit hole trying to prove it was wrong—and failed—and kept digging deeper. To wit:
Redd Foxx, the cantankerous old man from Sanford & Son, was 49 years old when the sitcom premiered.
Conrad Bain, the avuncular dad on Diff'rent Strokes, was 51.
His grandmotherly housekeeper, Mrs. Garrett (Charlotte Ray), was 52
Sorrell Booke, aka Boss Hogg, was 49.
Carroll O'Connor was 47 when he debuted as Archie Bunker. Archie's wife, Edith, was played by a 48-year-old Jean Stapleton.
Jim Backus was 51 when he started playing Thurston Howell III.
Marlon Brando was 47 when he acted in The Godfather.
Alan Hale, the world-traveled skipper of the S.S. Minnow, was 43.
And my perennial favorite example of professionally old actors, Max von Sydow, was a spry 44 years of age when he played the wizened priest in The Exorcist.
Get every newsletter and all of The Dispatch. Support quality, fact-based journalism.
Start Your Free Trial
ALREADY A PAID SUBSCRIBER? SIGN IN