A Renewed Push to Designate Mexican Drug Cartels as Terrorist Organizations
Happy Thursday! We're not sure exactly what's going on with our neighbors to the north, but a Quebec judge recently ruled Canadians have a "God-given, Charter-enshrined right" to give each other the middle finger.
Have Canadians only been acting polite this whole time because they thought it was illegal to be rude?
Quick Hits: Today's Top Stories
Moving on Mexico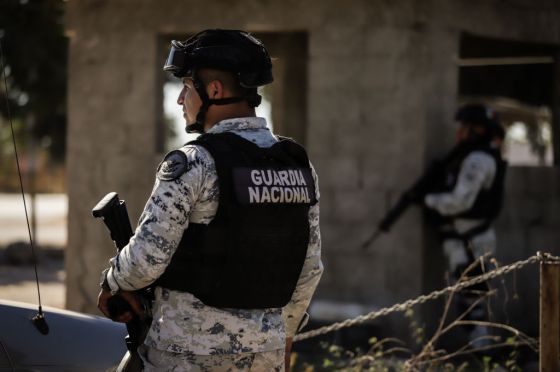 Late last week, four Americans—Zindell Brown, Shaeed Woodard, Latavia McGee, and Eric James Williams—drove a van from Brownsville, Texas, across the Mexican border, headed to Matamoros as medical tourists. McGee was reportedly scheduled to undergo cosmetic surgery, but she's lucky to have escaped with her life.
The group of friends were kidnapped by armed men on Friday, and two of them would not cross the border again alive. A third sustained a serious gunshot wound to the leg, and another innocent Mexican citizen was reportedly killed by the gunfire. Mexican authorities have not yet released an official motive for the attack, but the working theory is that members of a drug cartel mistook the group for Haitian drug smugglers. After what was assuredly a harrowing and traumatic weekend, Mexican officials found the group on Tuesday stashed in a wooden house. A man guarding the victims was detained, but no further arrests have been made.