Happy Wednesday! And happy National Step In A Puddle And Splash Your Friends Day to all who are celebrating. Keep your head on a swivel.
Quick Hits: Today's Top Stories
Classified Documents for Me but not for Thee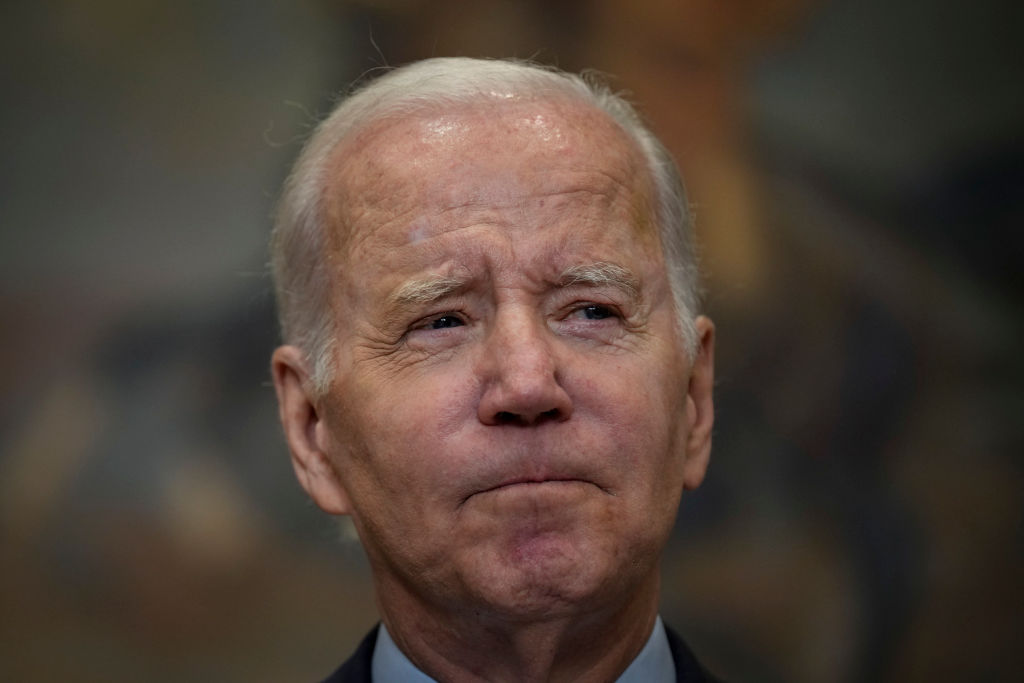 Elected officials tend to excel at the pivot, as an action totally excusable—nay, even noble!—when taken by my team is suddenly destructive, despicable, and disqualifying when taken by yours. Monday's news that classified documents had been found in a private office of President Joe Biden offered a great opportunity for such partisan pirouettes: Former President Donald Trump has a fresh target across the aisle for finger-pointing as he downplays his own mishandling of presidential and classified documents.
After leaving the Obama White House, Biden did what any self respecting out-of-office politician would do: Set up a think tank. Though an alum of Syracuse and the University of Delaware, Biden became an honorary professor at the University of Pennsylvania and helped set up the Penn Biden Center for Diplomacy and Global Engagement. He quickly returned to the campaign trail but kept a think tank office near the Capitol. On November 2, while packing up boxes to close down the office one of Biden's personal attorneys reportedly found—in a locked closet, according to Richard Sauber, special counsel to the president—a manila folder labeled "personal." The lawyer opened it—then closed it again, an anonymous source familiar told CNN. Biden's team swiftly informed the National Archives and Records Administration (NARA) it had found classified documents.
Asked about the files while in Mexico Tuesday, Biden says he didn't know about them until November. "I was briefed about this discovery and surprised to learn that there are any government records that were taken there to that office," he said, adding his lawyers recommended he not ask about their contents. "I don't know what's in the documents." The White House hasn't fully explained why it took two months and a CBS News report to make the document discovery public. Ian Sams, a senior adviser to the White House Counsel's Office, told the Washington Post the Department of Justice's review of the situation means the White House is "limited in what we can say at this time."
Get every newsletter and all of The Dispatch. Support quality, fact-based journalism.
Get Started
ALREADY HAVE AN ACCOUNT? SIGN IN