Inflation Continues to Moderate, But Warning Signs on the Horizon
Happy Friday! Do you like this newsletter? Would you like to help create this newsletter?
The Dispatch is looking for an editor to work specifically on TMD. If you think you're the person for the job—or you know someone else who is—check out the newest addition to our careers page.
Quick Hits: Today's Top Stories
Inflation Cools, but Gas Prices Start to Heat Up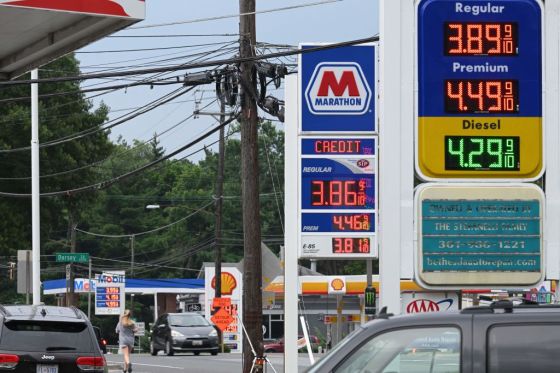 Economists and officials at the Federal Reserve have been obsessed for months now with how the airplane that is the U.S. economy will "land." Is it resilient enough to weather the headwinds of the Fed's historic rate-hiking campaign, lowering inflation without tipping into a recession? Or, will the elevated rates bring the plane crashing down on the tarmac, sparking a recession in an election year? July's inflation numbers, released yesterday, provide additional evidence supporting the former "soft landing" scenario, showing the rate of price increases is continuing to cool as wages and job growth remain stable. But some economists remain concerned about the stickiness of high service prices going into next year and the effects that oil production cuts abroad will have on prices at the pump.
The Bureau of Labor Statistics (BLS) released its Consumer Price Index (CPI) report for July yesterday, and it was another good one. Both overall CPI and core inflation—a measure that excludes volatile food and energy prices—rose just 0.2 percent month-over-month in July, mirroring June's similarly positive numbers. Annual inflation ticked up slightly in July from 3 to 3.2 percent, but that can largely be attributed to some wonky base effects—because the rate of inflation began to moderate in July 2022, comparisons to July 2023 don't look as stark. "The huge numbers [from June 2022] are rolling off, so now you're comparing them to numbers from 12 months ago that weren't so outrageous," Brendan Walsh, a principal at Markets Policy Partners, tells TMD. "So, it is a little harder for the year-over-year ones to keep dropping so precipitously."
Get every newsletter and all of The Dispatch. Support quality, fact-based journalism.
Start Your Free Trial
ALREADY A PAID SUBSCRIBER? SIGN IN