The House Speaker Battle's Dramatic Conclusion
Happy Monday! Attention all 57 year olds and 27 year olds (Declan) with the musical taste of 57 year olds: Peter Gabriel released the lead single off his first new album in 20 years, and it rocks.
Quick Hits: Today's Top Stories
McCarthy Catches the Car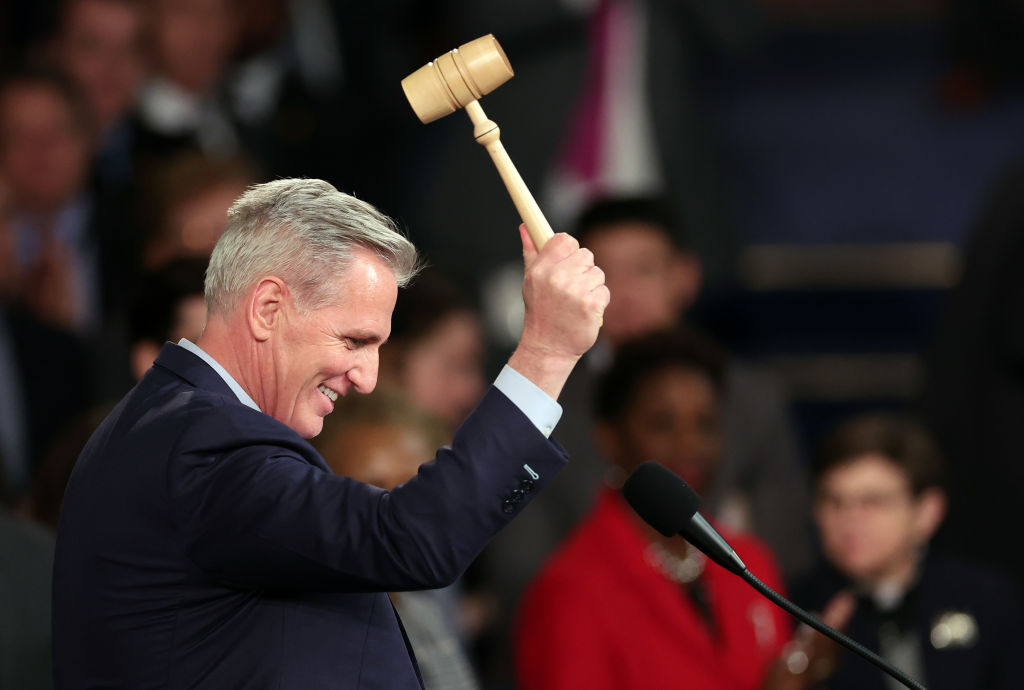 "If we row in the same cadence together, there is no obstacle this body can overcome for this nation."
To be fair to Kevin McCarthy, it was after 1:30 a.m. and the end of arguably the most grueling week of his life. But the verbal slip-up—which came about 23 minutes into an address delivered from the House rostrum—could prove a punch line for the ages if the next two years unfold the way many lawmakers believe they will.
After four days and 14 rounds of voting, McCarthy finally reached the top of the mountain early Saturday morning, convincing enough of his GOP colleagues to vote for him to serve as speaker of the House—or at least not vote against him.