The Kremlin and the 'Dirty Bomb'
Happy Wednesday! And depending on where you come down in the age-old security vs. privacy debates, happy 21st anniversary to the USA Patriot Act.
Quick Hits: Today's Top Stories
What's Up With Russia's 'Dirty Bomb' Claims?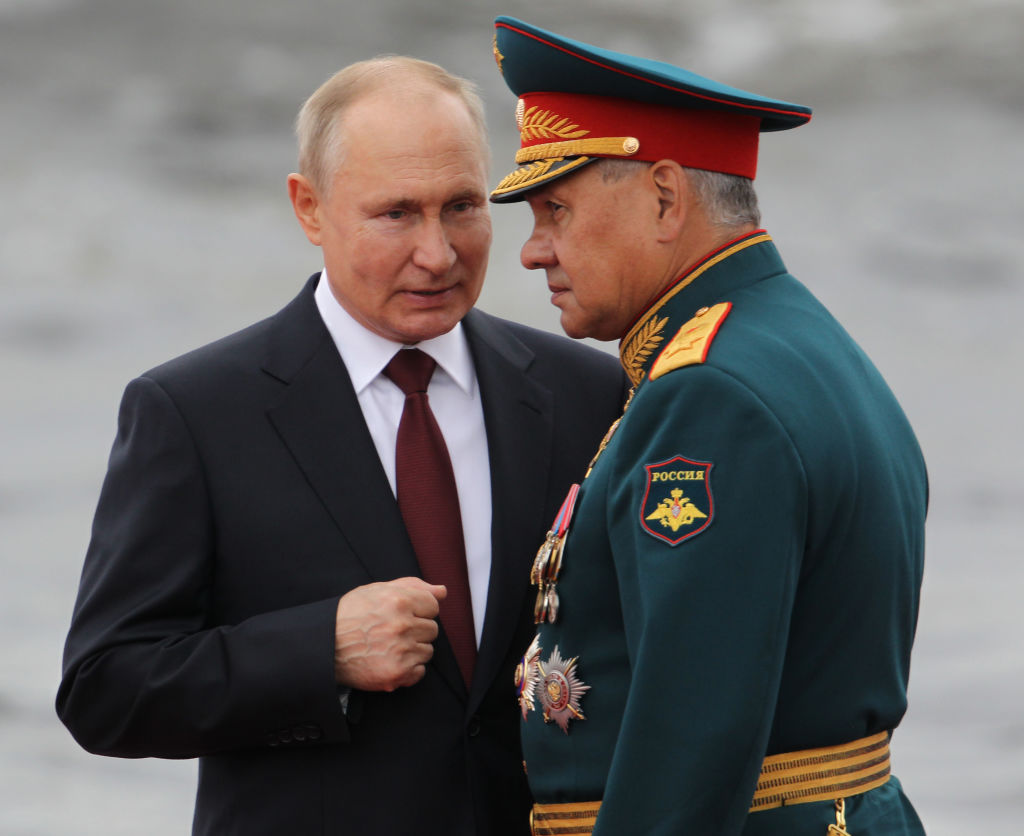 Russian Defense Minister Sergei Shoigu hit the phones this weekend, calling his counterparts in the United States, the United Kingdom, France, and Turkey to warn that Ukraine is preparing to detonate a dirty bomb. But on the off chance that Shoigu actually hoped the messaging campaign would persuade his peers, he was disappointed: Most Western governments interpreted his words instead as a warning that Russia is preparing to detonate a dirty bomb.
"Our countries made clear that we all reject Russia's transparently false allegations that Ukraine is preparing to use a dirty bomb on its own territory," the American, British, and French foreign ministers said in a rare joint statement. "The world would see through any attempt to use this allegation as a pretext for escalation. We further reject any pretext for escalation by Russia."
Undeterred, Russia's defense ministry doubled down on its claims Monday, posting a video of Lt. Gen. Igor Kirillov—head of the Russian military's radiation, chemical, and biological weapons defense forces—claiming that Kyiv plans to launch a dirty bomb or low-power nuclear warhead on its own land, then blame the attack on Russia. Without providing evidence, Dimitry Polyanskiy—Russia's deputy ambassador to the United Nations—said on Tuesday the Kremlin had intelligence suggesting two Ukrainian facilities might be working on building a dirty bomb. "We will regard the use of the 'dirty bomb' by the [Kyiv] regime as an act of nuclear terrorism," Vasily Nebenzya, another Russian representative to the United Nations, wrote in a letter to intergovernmental organization.
Get every newsletter and all of The Dispatch. Support quality, fact-based journalism.
Get Started
ALREADY HAVE AN ACCOUNT? SIGN IN