The Mirage of the FDIC's $250,000 Limit
Happy Friday! It's with a heavy heart we are announcing this will be the final edition of The Morning Dispatch.
New York's city council is working to pass a law prohibiting workplace discrimination based on height and weight, so we are finally going to live out our collective dream and become the starting offensive line of the New York Jets. Aaron Rodgers has made an enormous mistake.
Quick Hits: Today's Top Stories
Checking in on the Banks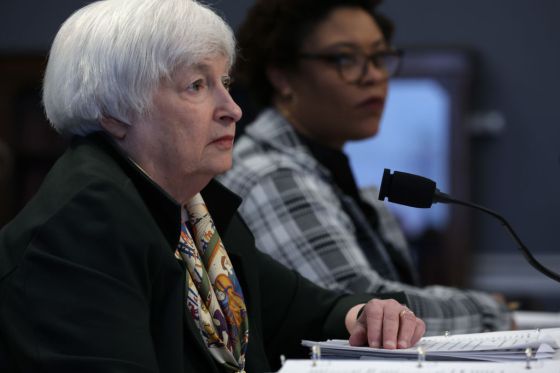 "I can assure you, my friends, that it is safer to keep your money in a reopened bank than it is to keep it under the mattress."
Ninety years after Franklin D. Roosevelt delivered those words in his first "Fireside Chat," government officials are once again urging Americans to relax and trust the system. There's evidence the rush to pull cash from small and mid-size banks after the collapse of Silicon Valley Bank has eased in recent days. Yet the upheaval of the past few weeks has some analysts and lawmakers suggesting reforms—chiefly, raising the $250,000 cap on deposit insurance.