The Morning Dispatch: China's Russia Triangulation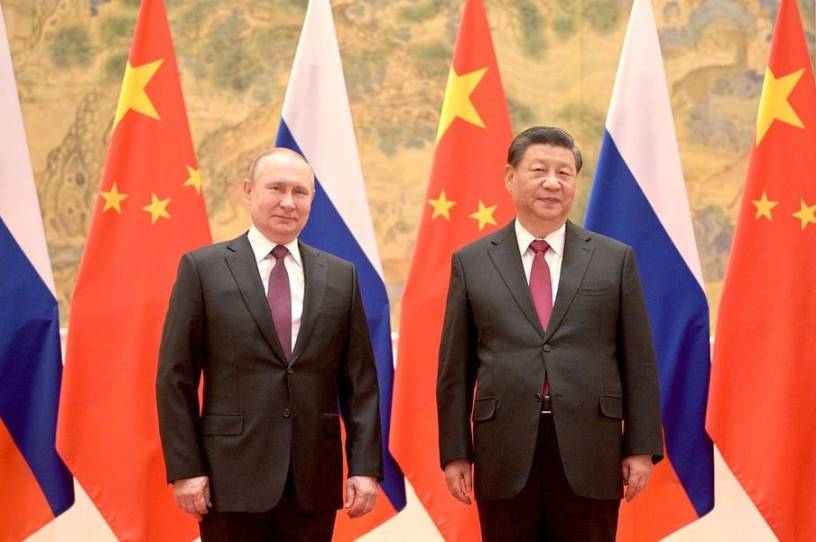 Happy Tuesday! Yesterday's Let Us Know was really more of a formality—of course we're going to do another Morning Dispatch March Madness bracket pool!
To enter, click here (you will need to have a free ESPN account) and select "Join Group." The password is "TMD2K22!" and predictions must be completed by Thursday morning before the first games tip off. If you want to be eligible for prizes (including Dispatch Yeti tumblers, mugs, hats, T-shirts, and membership for life), fill out this form so we can connect you with your ESPN entry.
We'll keep you updated on the leaderboard over the next few weeks—and go Illini! [Editor's note: Go Badgers.]
Quick Hits: Today's Top Stories
Democratic Sen. Joe Manchin announced Monday he will not support President Joe Biden's nomination of Sarah Bloom Raskin to the Federal Reserve Board, effectively dooming the former Treasury Department official's chances of confirmation. Republicans have held up a vote on Raskin's nomination for weeks over concerns she would seek to expand the Fed's mandate to include combating climate change. Senate Banking Committee Chair Sherrod Brown told reporters yesterday he plans to move forward with a vote anyways.