The Morning Dispatch: Congress' Lengthy December To-Do List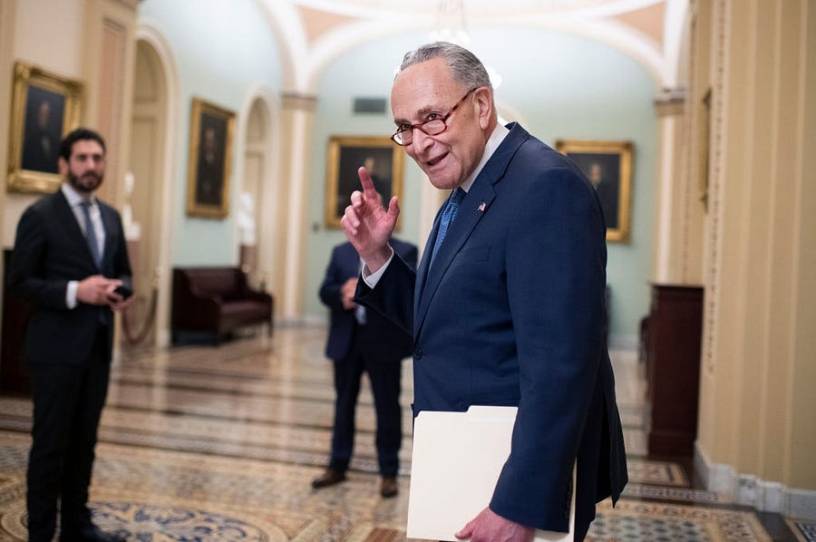 Happy Wednesday! Some free mid-week advice: If you're a college football coach quitting your job right before the College Football Playoff, don't wait for your players to find out from news reports, belatedly call a 7 a.m. meeting to discuss your decision the following morning, and then leave said meeting without answering any questions after just two minutes. It's not a good look.
Quick Hits: Today's Top Stories
Dr. Uğur Şahin—the co-founder of BioNTech who helped develop Pfizer's mRNA COVID-19 vaccine—told The Wall Street Journal Tuesday that, even if the Omicron variant leads to more breakthrough COVID-19 infections, he believes the vaccines will continue to protect against severe disease. "If a virus achieves immune escape, it achieves it against antibodies, but there is the second level of immune response that protects from severe disease—the T-cells," he said. The European Centre for Disease Prevention and Control said yesterday that as of Tuesday morning, 44 Omicron variant cases had been confirmed by 11 European countries and that "all cases for which there is information available on severity were either asymptomatic or had mild symptoms."

Federal Reserve Chair Jerome Powell signaled a much more hawkish approach to inflation on Tuesday, telling the Senate Banking Committee it would be "appropriate" for the Fed to finish tapering its asset purchases "a few months sooner" than it had previously anticipated and that "it's probably a good time to retire" the word "transitory." The Dow Jones Industrial Average and S&P 500 both fell about 1.9 percent yesterday.

President Biden on Tuesday signed into law four bipartisan bills aimed at helping veterans and military families: The Protecting Moms Who Served Act, the Hire Veteran Health Heroes Act, the Colonel John M. McHugh Tuition Fairness for Survivors Act, and a measure requiring the Government Accountability Office to study potential racial disparities in the administration of VA benefits.
Get every newsletter and all of The Dispatch. Support quality, fact-based journalism.
Start Your Free Trial
ALREADY A PAID SUBSCRIBER? SIGN IN