The Morning Dispatch: Hurricane Fiona Pummels Puerto Rico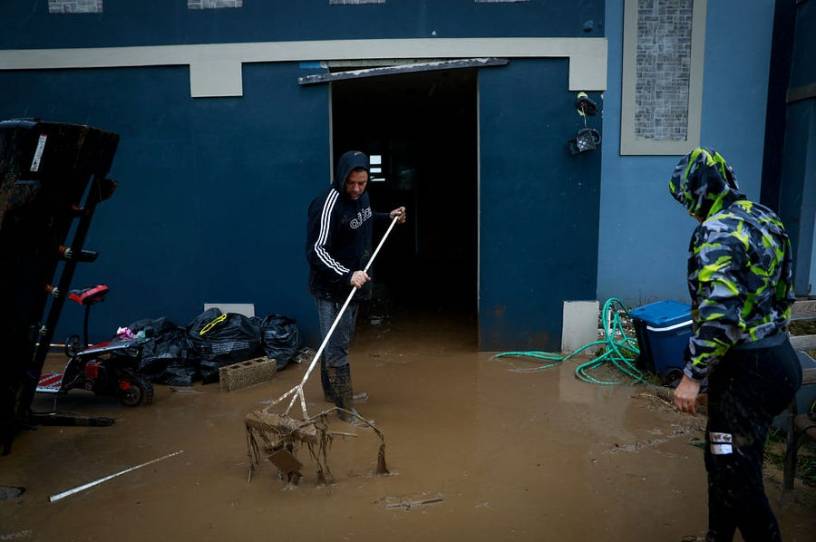 Happy Tuesday! Today is #WorldPaellaDay—one of the year's more compelling made up holidays. If you can't get anything else done today, have some paella and pretend it's an accomplishment.
Quick Hits: Today's Top Stories
Russia's troubles in Ukraine appear to be continuing, with Ukrainian military officials claiming Sunday their forces had captured the eastern bank of the Oskil River near Kharkiv. If the report is true, Ukrainian forces are now just a handful of miles from the Russian-controlled Luhansk region of the Donbas. "The Russian soldiers in Ukraine have only two options: flee our land or surrender," Zelensky said in a nationwide address yesterday.

The Hengaw Human Rights Organization claimed Monday security forces had killed as many as five protesters on Monday in the Kurdish region of Iran and injured dozens more. Iranians are taking to the street across the country—particularly in western Kurdish cities and the capital of Tehran—in response to the death of 22-year-old Mahsa Amini in police custody. Amini was arrested by Iranian religious police last week for neglecting to wear a headscarf, and died days later of what officials claimed was a heart attack. Her family, however, suspects foul play, and Iranian President Ebrahim Raisi ordered an investigation into her death.

The White House announced Monday that the Taliban had freed American hostage Mark Frerichs—a Navy veteran, engineer, and government contractor held in Afghanistan for more than two years—as part of a prisoner swap for Bashir Noorzai, imprisoned 17 years in the U.S. for smuggling more than $50 million worth of heroin. Frerichs is reportedly in Qatar en route to the United States, and he is said to be in fine physical and mental condition.