The Morning Dispatch: Liftoff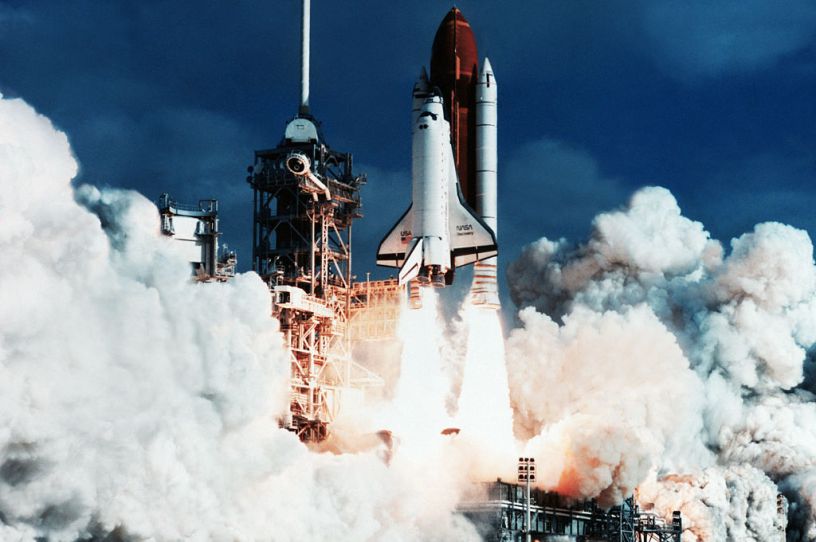 The Space Shuttle Discovery takes off from Pad 39-B at the Kennedy Space Center, Florida. April 24, 1990. (Photo by © CORBIS/Corbis via Getty Images)
Happy Wednesday! If you're reading this, that means our new website is up and running! Our operations team has worked incredibly hard these past few months to ensure this process is as smooth as possible, but there are bound to be some hiccups in the early going. (For instance, we're not sure links in bulleted lists like Quick Hits and Worth Your Time are displaying correctly yet; the links are there, but on some screens they seem to be invisible. We'll figure this one out before tomorrow.) Please bear with us!
Quick Hits: Today's Top Stories
Welcome to the New Dispatch Platform
As of about 3 a.m. ET this morning, The Dispatch officially has a new home! The URL is the same—www.thedispatch.com—but you might have noticed things look a little different today than they did yesterday. We've done everything we can to ensure the transition is a smooth one, but we're creatures of habit too, and we understand that change can take some getting used to.
There's no way for us to foresee every single question you might have today or tomorrow, but we tried to anticipate as many of them as we could—and compiled the answers on this FAQ page.
How do I log in to the new website?