The Morning Dispatch: Mask Mandate Debate Heats Up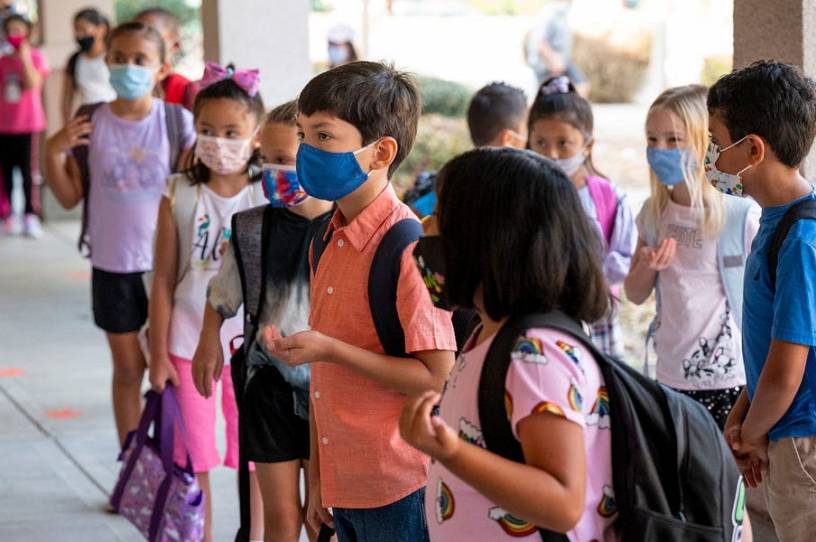 Happy Thursday! The Dispatch staff would like to extend our formal congratulations to the Baltimore Orioles, who defeated the Los Angeles Angels 10-6 last night and avoided breaking the record for longest losing streak in major league history.
Cheer up, Orioles—everyone has a bad game (or 19) now and then!
Quick Hits: Today's Top Stories
Secretary of State Antony Blinken said Wednesday that U.S. and coalition forces had evacuated approximately 19,000 people from Afghanistan over the past 24 hours, bringing the total number of people flown out of Kabul since August 14 to 82,300. According to the Biden administration's analysis, between 500 and 1,500 Americans seeking evacuation remain in Afghanistan. Blinken said the administration has been "aggressively" reaching out to about 1,000 contacts who may be Americans, but noted some may no longer be in the country, have chosen to stay, or erroneously claimed to be American. The U.S. Embassy in Kabul issued an alert last night advising U.S. citizens to avoid traveling to the airport—or "leave immediately"—due to "security threats outside the gates." 

Blinken added in his remarks that—contrary to their comments in recent days—Taliban leaders have made commitments to provide safe passage for Americans, third-country nationals, and Afghans at risk even past the Biden administration's August 31 deadline. "There is no deadline on our work to help any remaining American citizens who decide they want to leave to do so, along with the many Afghans who have stood by us over these many years and want to leave and have been unable to do so," Blinken said, though he argued the administration was still on pace to meet the deadline. "That effort will continue every day past August 31."