The Morning Dispatch: Model Confusion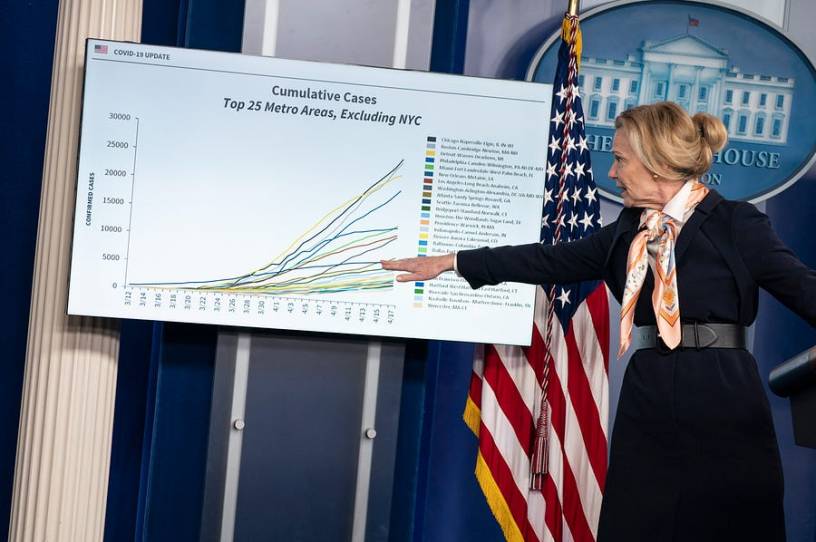 Happy Tuesday! We have excellent news. Baseball is back. It may be Korean baseball, and it may air at 1 a.m. But baseball is back.
To get up to speed, check out Mina Kimes' masterclass on the art of the South Korean bat flip for ESPN a few years back.
Quick Hits: Today's Top Stories
As of Monday night, there are now 1,180,288 confirmed cases of COVID-19 in the United States (an increase of 22,247/1.9 percent since yesterday) and 68,922 deaths (an increase of 1,240/1.8 percent increase since yesterday), according to the Johns Hopkins University COVID-19 Dashboard, leading to a mortality rate among confirmed cases of 5.8 percent (the true mortality rate is likely lower, but it's impossible to determine precisely due to incomplete testing regimens). Of 7,285,178 coronavirus tests conducted in the United States (231,812 conducted since yesterday), 16.2 percent have come back positive. Meanwhile, 187,180 have recovered from the virus (an increase of 7,028/3.9 percent since yesterday). 

Secretary of the Senate Julie Adams declined Joe Biden's request to conduct a search for any personnel files relating to Tara Reade's allegation against the former Delaware senator, saying in a statement she "has no discretion to disclose any such information."