The Morning Dispatch: Send In the Feds?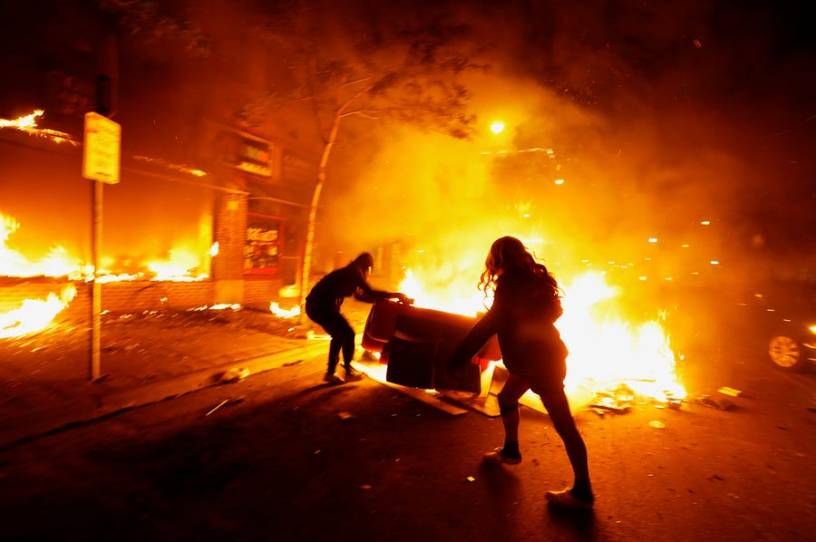 Happy Wednesday. Defense Secretary Mark Esper tried to distance himself yesterday from President Trump's Monday night photo op in front of St. John's Episcopal Church, telling NBC News, "I didn't know where I was going." He has a point: Do any of us really know where we're going?
Quick Hits: Today's Top Stories
As of Tuesday night, 1,831,821 cases of COVID-19 have been reported in the United States (an increase of 20,461 from yesterday) and 106,180 deaths have been attributed to the virus (an increase of 1,015 from yesterday), according to the Johns Hopkins University COVID-19 Dashboard, leading to a mortality rate among confirmed cases of 5.8 percent (the true mortality rate is likely much lower, between 0.4 percent and 1.4 percent, but it's impossible to determine precisely due to incomplete testing regimens). Of 17,757,838 coronavirus tests conducted in the United States (417,156 conducted since yesterday), 10.3 percent have come back positive.
Just days after President Trump's pledge to sever U.S. ties with the World Health Organization in response to its mishandling of the COVID-19 crisis, new information revealed Beijing's restriction of crucial information from the U.N. agency at the onset of the outbreak. Sources show that three Chinese labs decoded the genome a full week before the sequence was leaked to the public by an unofficial source.

Though they're largely a formality at this point, Joe Biden cleaned up in seven Democratic primaries across the country yesterday, leaving him just short of the 1,991 delegates he needs to clinch the party's nomination. The former vice president also delivered his first formal public speech since the beginning of the pandemic on Tuesday, accusing President Trump of fanning "the flames of hate" and turning the country "into a battlefield."