Night of the Hunter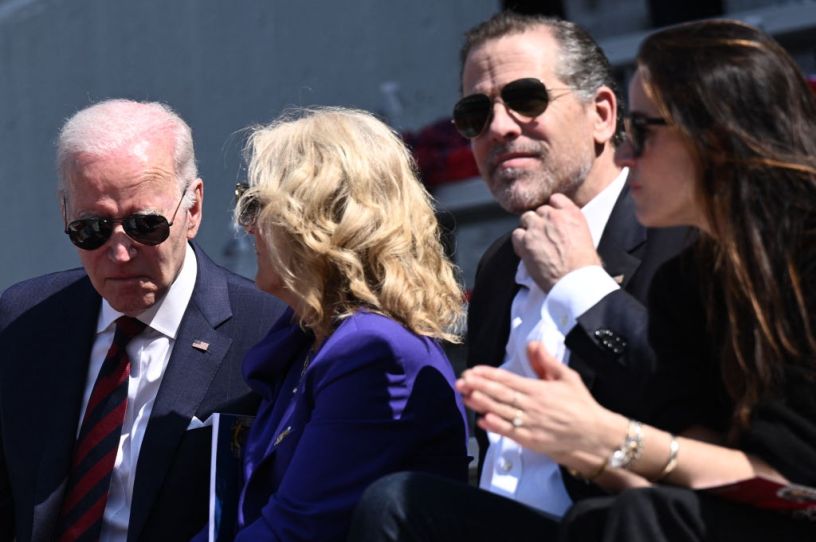 President Joe Biden and first lady Jill Biden joined by Hunter Biden and Ashley Biden on May 15, 2023, in Philadelphia, Pennsylvania. (Photo by BRENDAN SMIALOWSKI/AFP via Getty Images)
Hunter Biden generated plenty of eye-rolling when his legal team put forward a capacious reading of the Second Amendment in the potential case against him for allegedly lying on his application to purchase a firearm.
A decision written by none other than Justice Clarence Thomas struck down a New York law that limited the rights of the state's residents to carry guns outside their homes. The case, the legal team for President Biden's son reportedly argued to federal prosecutors, should negate the prosecution of the president's son for lying about his drug addiction on a 2018 background check.
The eyes rolled over the fact that the younger Biden was looking to exploit a ruling that his father had decried as contradictory to "both common sense and the Constitution." Oh, the hypocrisy…
But as a matter of law, the president's son is welcome to any defense, regardless of whether his dad deplores it or not. The same could be said of Hunter Biden's defenses on tax charges being considered by prosecutors in Delaware. Just because the president wants to beef up IRS enforcement doesn't mean his son can't try to beat the rap.
You're out of free articles
Create an account to unlock 1 more articles