No Easy Out for Trump Foes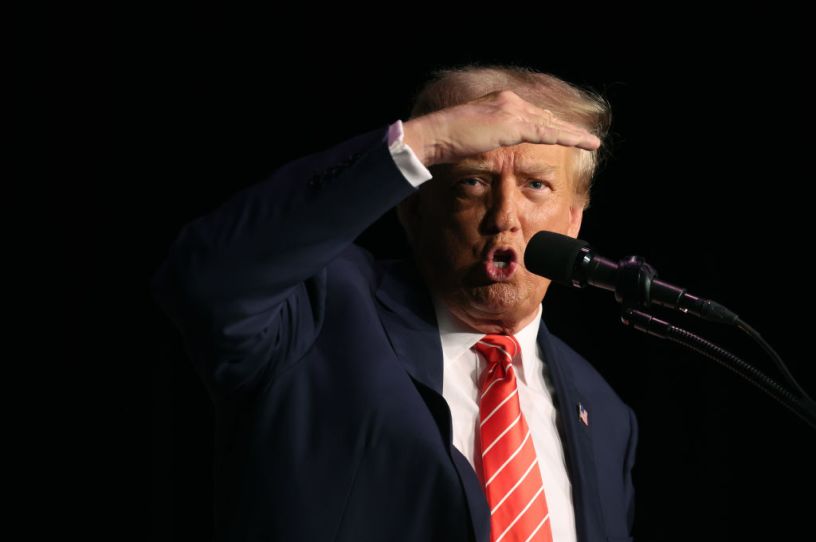 Donald Trump speaks to guests during a campaign event at the Orpheum Theater on October 29, 2023, in Sioux City, Iowa. (Photo by Scott Olson/Getty Images)
With the guy who was once his most formidable challenger for the Republican nomination just an absolute wreck and a general election rematch with Joe Biden seeming to be a jump ball, Donald Trump has resumed his place as the nightmare fuel for most Democrats and some Republicans.
Watching him pirouette through legal proceedings, defying court orders, and offering a running commentary on the cases against him must evoke bitter memories in the minds of his detractors. There are those feelings of frustration from when he dodged any consequences in the probe into Russian meddling in the 2016 election, ducked his impeachment for trying to extort political favors from the president of Ukraine, and weaved around a second impeachment for sending an angry mob to the Capitol to disrupt the certification of his 2020 opponent's win.
Trump's pursuers have so often believed they were this close to finally nabbing the culprit, and every time found themselves with the laughter of his supporters ringing in their ears. What confidence could they have that the criminal charges Trump now faces would be any different?