Stirewaltisms: Hold on Loosely, But Don't Let Go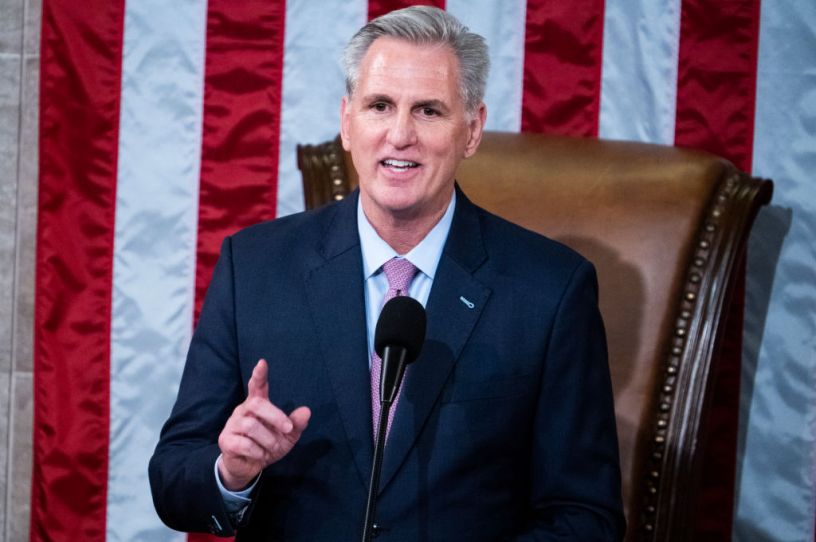 Kevin McCarthy addresses the 118th Congress after winning the speakership. (Tom Williams/CQ-Roll Call/Getty Images.)
"To truly be good at these jobs, you have to be willing to lose the jobs." That's former House Speaker Paul Ryan's timely reminder about one of the keys to leadership that has been mostly forgotten in Washington.
Ryan was talking to Semafor about the challenges facing new House Speaker Kevin McCarthy as part of Ryan's pitch for American Renewal, the new book of social welfare and fiscal policy proposals he helped write and edit for the American Enterprise Institute.
(Disclosure: The same think tank that provides a platform for Ryan and some of America's leading policy minds to offer their vision for fiscal stability and social cohesion also provides me a platform to make jokes about walrus autoeroticism and work in gratuitous Lou Rawls references.)
You'll never find a better way to think about the big jobs in Washington than the one Ryan repeatedly offered McCarthy as he begins what his former colleague allowed would be a "tortuous at times" tenure as speaker: "You have to be willing to lose the job if you want to be good at these jobs."
Get unlimited access to our 10 daily and weekly newsletters, Dispatch Live broadcasts, article comments and community events.
Get Started
ALREADY A PAID SUBSCRIBER? SIGN IN