The Sweep: Can Latino Voters Help Trump Take Florida?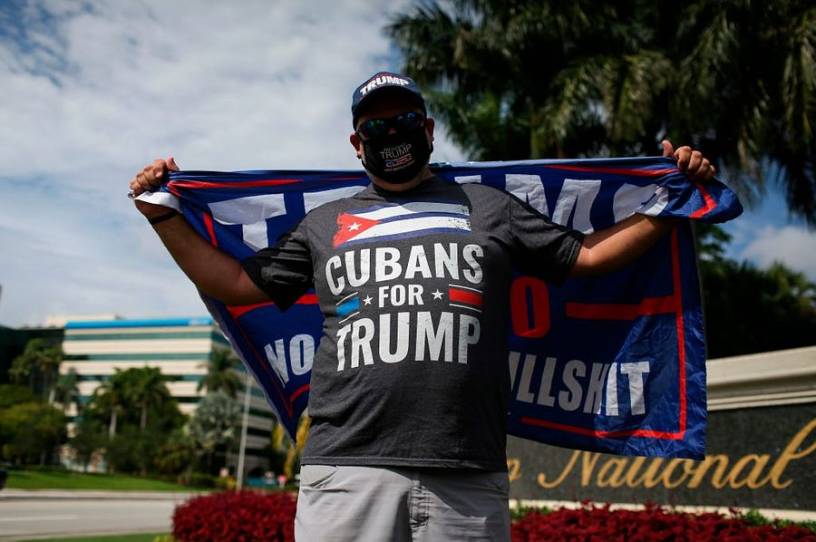 Campaign Quick Hits
Winning a debate 30 seconds at a time: The debate Tuesday night is not about the audience watching it live—nearly all of whom will be high information voters who have made up their minds. This is a "social media debate" in which each campaign will be looking for snippets to clip, package, and push on their social media channels to reach low information voters. The Biden team says it will be manning three online spin rooms—one to push content through their social media channels, one to feed content to their "influencer" supporters, and another to work with progressive social media pages. So there won't be a traditional "winner" or "loser" of the debate as a whole, but even so we hope you'll join us for a special Dispatch Live Post-Debate Happy Fun Time with me, Jonah, David, and Steve. 
Count early, count often: As litigation heats up in a lot of these swing states, here's a great reference guide for which states can start counting their absentee ballots before Election Day.. Florida—despite all the jokes—has actually been one of the best states for quick results because they start counting those early votes 22 days in advance. So we could get a good chunk of Florida's results as soon as their polls close at 7 p.m. Pennsylvania, on the other hand, is still haggling over whether it can start counting early, but as of now, officials in Pennsylvania, Michigan, and Wisconsin can't touch those ballots until election day is underway. 
Mail ballots got 99 problems: Axios had a great summary of just how much is going wrong with mail ballots across the country as states scramble to ramp up their systems to meet voter demand. First, there's the ongoing litigation that leaves a lot of uncertainty for officials and voters. For example, in Pennsylvania, litigation continues over "naked ballots" to determine whether mailed ballots that are not sealed in a secrecy envelope may be counted. Then there's user error. One study in Florida found that "voters are twice as likely to have their absentee ballot rejected if they've never voted that way before." And then there's the disparate impact of those rejections. A study in North Carolina found that "new, younger, Black and Hispanic voters are more likely to have their ballots rejected" with black voters' ballots "rejected at more than four times the rate of white voters." Lastly, there's the overall effect of such a huge increase of mailed ballots. NPR estimated that "more than 550k mail-in ballots were rejected during the presidential primaries this year." 
More polls to ignore: We've seen lots of polls this week purporting to show that voters don't want the Supreme Court seat filled before the election. This one: "Almost half (49%) of registered voters believe that the Senate should not confirm Amy Coney Barrett to the Supreme Court before the results of the presidential election are known." And this one: "Majorities of likely voters in Michigan and Wisconsin say the winner of the 2020 presidential election should get to fill the U.S. Supreme Court seat left vacant after the death of Justice Ruth Bader Ginsburg." This one, too: "A clear majority of voters believes the winner of the presidential election should fill the Supreme Court seat." But there are two big problems with these polls. First, when broken down by party affiliation, those numbers aren't nearly as interesting. The vast majority of Republicans want Trump to fill the seat and the vast majority of Democrats don't. And second, and most important, they don't tell us whether that preference will change their vote, which is the only question that matters. Remember, at this point, the race is all about turnout. Good polls now are finding "no serious evidence that the Supreme Court vacancy has affected the race for the White House."