The Sweep: Decision Day in CA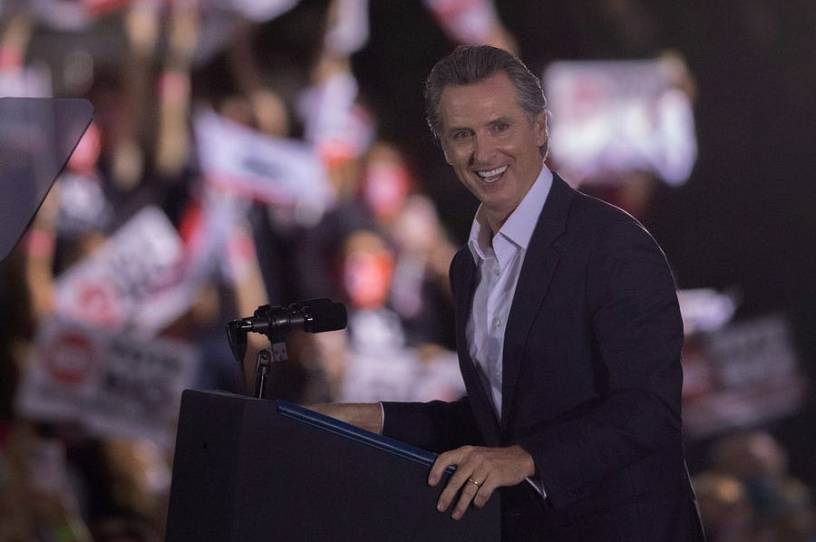 It's Election Day in California, where Democratic Gov. Gavin Newsom is facing the fight of his political life to stave off a GOP-led recall effort. So if you think this is the best SNL skit of all time, please go vote!
Campaign Quick Hits
With a Side of Recall: Assuming Newsom is retained after the votes are counted, you're going to hear a lot of 'what does this mean' for 2022. My own take is: not much. If Newsom had been recalled despite the lack of a more viable alternative than Larry Elder, I would have said that showed a higher level of frustration with the left than would be expected in the run up to a normal midterm election with a Democratic administration and Congress. But if Newsom beats back the recall efforts, that doesn't tell us much of anything. Larry Elder is a candidate with low name ID and no ability—or desire—to run a campaign that appealed to the political realities of his state. (Chris has his own, like, super smart thoughts below to keep in mind as results come in tonight.)
Another Temperature Check: Aaron Blake over at the Washington Post wrote his latest column on the state house special elections from the last few months, finding that these races indicate "something close to a neutral-to-GOP-leaning environment" heading into 2022. He cited two state legislative seats that changed parties last month; one went from R to D in New Hampshire and the other went from D to R in Connecticut. One deep dive that compared the results of these types of races to the presidential numbers found "Republicans improving on their 2020 margins by an average of about three points in the races for which they have presidential data." Not huge, but not nothing. Add in the effects of redistricting and retirements, and I think we're back where we started. 
He's Running: Former New Jersey Governor Chris Christie spoke at the Reagan Library last week, laying out the case for Republicans to abandon Trumpism (and Trump). "All this lying has done harm to our nation, to our party, and to each other," he said, "We need to quit wasting our time, our energy, and our credibility on claims that won't ever convince anyone of anything." There's very little question that Christie will run against Trump for the 2024 GOP nomination, but the better question is: Will anyone else? Does a Ted Cruz or Tom Cotton or Ron DeSantis jump in the race if Trump has already announced? If Trump waits until late 2023 to announce, would they drop out? These are the questions that will make or break Christie's candidacy. Every candidate from 2016 thought they could beat Trump as soon as they got to face him one on one. But—thanks, John Kasich!—they never did.