The Sweep: How to Read the Early 2024 Primary Polls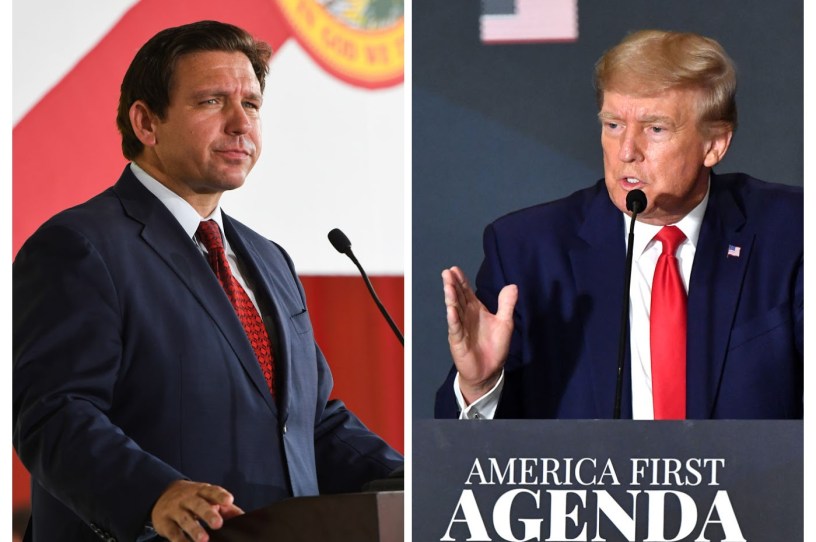 (Photos from Getty Images.)
The Snack
It's Election Day in Georgia. There are plenty of reasons to think Democratic Sen. Raphael Warnock will beat Republican Herschel Walker: the built in advantage that incumbents have, the slight lead Warnock had in last month's election, the polls that show Warnock slightly ahead. On the other hand, GOP Gov. Brian Kemp won by 8 points so we know there's more than enough votes for a Republican to win in Georgia.
And then there's the early vote. The single-day numbers have broken records in Georgia, but that's also what happens when you compress three weeks of early voting into one. For this runoff, 1.8 million Georgians have voted early. To give you some frame of reference, 2.5 million people in the state voted early ahead of the November election and 2.6 million voted early before the 2020 election. So while 1.8 million people is a lot of early voters and indicates high turnout for an off-cycle election and good news for Democrats, it also means we aren't expecting anything like the numbers we saw in the last Georgia runoff, which determined control of the Senate. In fact, more people voted in those 2021 Senate runoffs—4.5 million—than voted in the 2022 midterm elections—3.9 million.
Regardless, I've harped on how Donald Trump fundamentally put Republicans at a disadvantage by discouraging their early vote turnout. But there was a specific event in Georgia worth mentioning because it had nothing to do with Trump. In short, Democrats filed a lawsuit to allow counties to decide for themselves whether to have early voting on the Saturday after Thanksgiving. The judge said they could, and the result was that several Democratic counties held early voting that day and a bunch of Republican counties didn't. It looks like about 70,000 people voted on that Saturday, mostly in and around Atlanta. I doubt the election will come down to those votes, but it's another example of Republicans cutting off their early voting nose to spite their election results face.
The Meal
Let's talk about presidential primary polling. Let's start with a quick rundown of where we are right now—just under two years out from Election Day 2024. FiveThirtyEight lists 33 Republican primary polls since Election Day. To start, the sheer volume of data is extraordinary. To get those same number of polls for the Democratic field after Election Day in 2018 would have taken you into February.