The Sweep: The GOP 2024 Primary Primer, Part One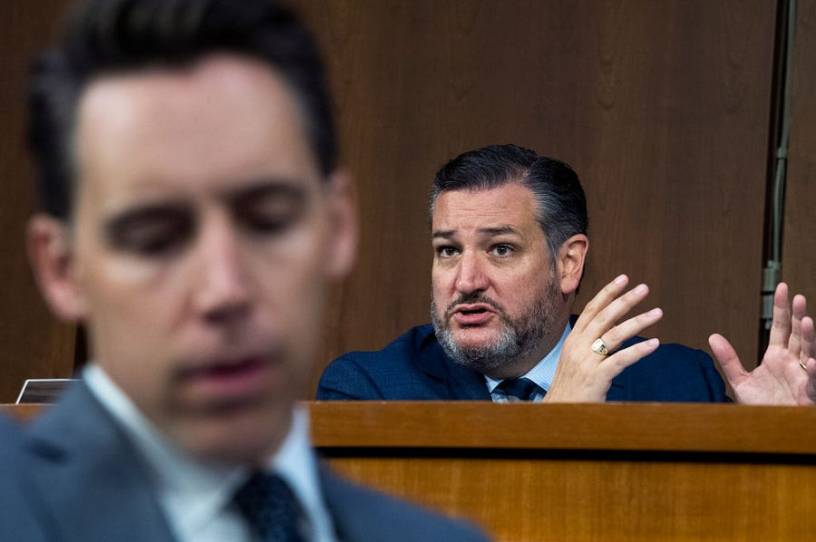 For the next few weeks, this newsletter will be dedicated to giving you the first inside look at the 2024 Republican presidential primary. Will they, won't they, who are they? There's a lot to cover, so this will be a four-part series, including a rundown of potential candidates, their strengths and weaknesses, short interviews with some of the most well-respected GOP operatives in the field, and of course, some sidebars with me and Chris Stirewalt. 
The Contenders
Yes, it's early. Some of these folks may not run, and undoubtedly many more will throw their hat in the ring at some point. But this is a good start if you want to wrap your head around who is most likely to be spotted eating Casey's breakfast pizza (think: Iowa) in the next year. We will add to it as need arises. This week, we are tackling …
The Senators
Josh Hawley: The Heir Apparent
41 years old, U.S. senator from Missouri
One of the freshest faces in 2024's candidate pool belongs to Missouri Sen. Josh Hawley, a freshman whose metamorphosis has been one of the most instructive stories of the Trump era. An Ivy-educated lawyer with a sterling conservative pedigree—he clerked for Chief Justice John Roberts and worked for years for the Becket Fund for Religious Liberty—Hawley launched his political career in 2016 with a successful bid for Missouri attorney general. Two years later, he won the hearts of GOP leadership by winning the long-coveted Senate seat then held by Democrat Claire McCaskill.
You're out of free articles
Create an account to unlock 1 more articles