The Sweep: What We Learned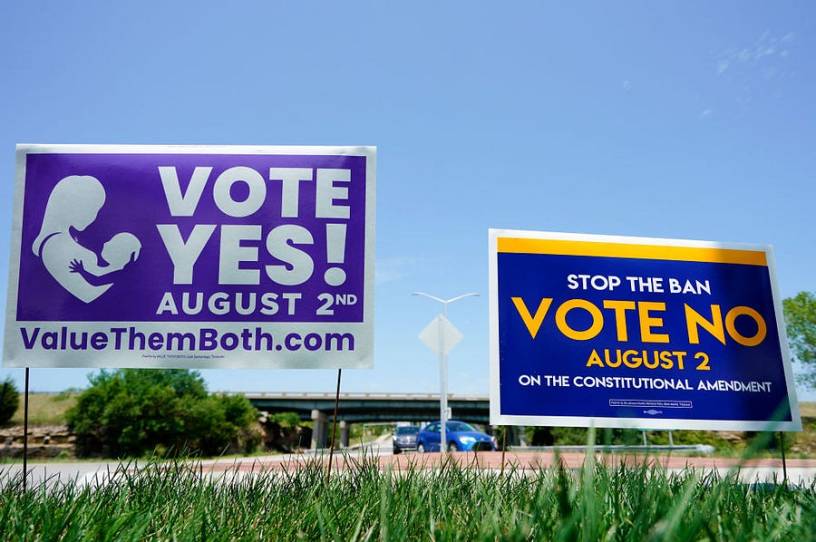 Abortion on the Ballot
Abortion was on the ballot Tuesday for the first time since the Supreme Court's ruling in Dobbs v. Jackson Women's Health Organization, and Kansas voters gave the pro-choice movement a resounding victory. In February 2021, the state legislature voted to put an amendment on the ballot stating that the Kansas constitution "does not require government funding of abortion and does not create or secure a right to abortion." It would not have immediately affected the legality of abortion, but would have allowed the Republican-supermajority legislature to pass restrictions–something Kansas Supreme Court precedent prevents. The measure failed, and Kansas law will continue to allow elective abortion until 22 weeks and afterward in the case of risk to the mother's life or risk of "substantial and irreversible physical impairment of a major bodily function." 
Abortion rights activists had complained about holding the vote during a primary election, believing it would suppress turnout. They also decried the amendment's confusing language (a "yes" vote removed abortion rights protections, while a "no" vote maintained the status quo). Despite these concerns, and polling showing a closely divided electorate that slightly favored the amendment, it not only failed but did so by a wide margin—59 percent to 41 percent. Both sides spent nearly $13 million on television ads alone in the campaign. 
But most importantly for our purposes, turnout soared. Compared to the 2018 primaries, nearly twice as many people voted. And clearly the ballot drove the high turnout. About 730,000 voted in the two primaries for governor, but over 900,000 voted on the ballot question. 
This certainly provides additional data to the political question of whether abortion will scramble the midterms. I have said previously I hadn't seen a lot of support for the notion that this would increase turnout or change votes. Clearly, this changes my calculus. But let me also provide a few caveats:
Get every newsletter and all of The Dispatch. Support quality, fact-based journalism.
Start Your Free Trial
ALREADY A PAID SUBSCRIBER? SIGN IN