Pentagon Leaks Alarm Washington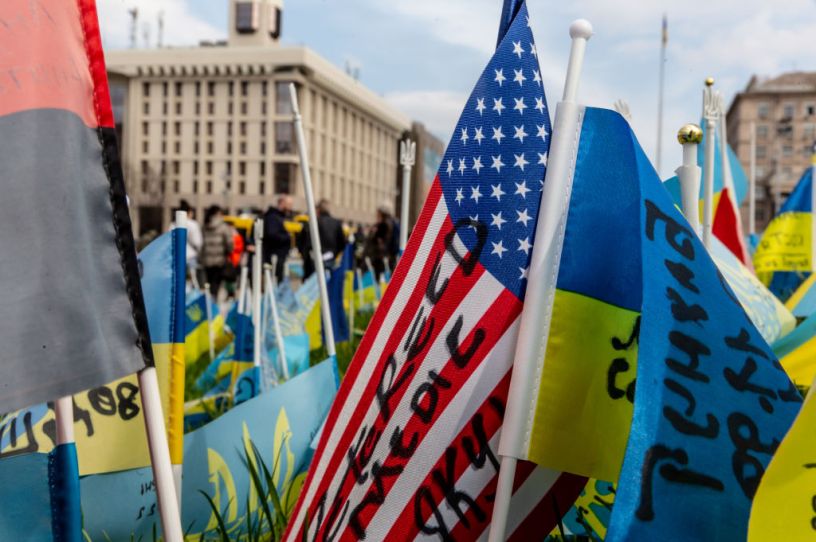 U.S. and Ukrainian flags at a memorial for fallen soldiers in Kyiv, 2023. (Photo by Dominika Zarzycka/NurPhoto via Getty Images)
In the aftermath of a major leak of classified Pentagon documents, Defense Department officials are doing damage control with U.S. allies while developing policies to stop future breaches. Lawmakers are on recess, but that hasn't stopped them from seeking more information about the leak or publicly commenting on the contents of the documents.
The top members of the Senate and House intelligence committees in particular have requested details, and congressional leaders are expected to ask the administration to deliver briefings in each chamber for all members about it.
The U.S. government is still determining how far the breach goes, but for now it appears to include at least 100 documents, many of which were intended only for the highest level of classification within the government. The documents have been circulating on online messaging channels since at least early March. The Dispatch could not independently authenticate them.
They contain sensitive intelligence about American allies, including South Korea and Israel, as well as detailed reports about the war in Ukraine. The exposure is placing stress on diplomatic relationships with allies.