Rep. George Santos Faces Expulsion
Happy Friday! Less than a week before Thanksgiving, we're thankful Congress was able to adjourn this week before coming to blows—mostly.
The Congressional Record
Santos Could be Expelled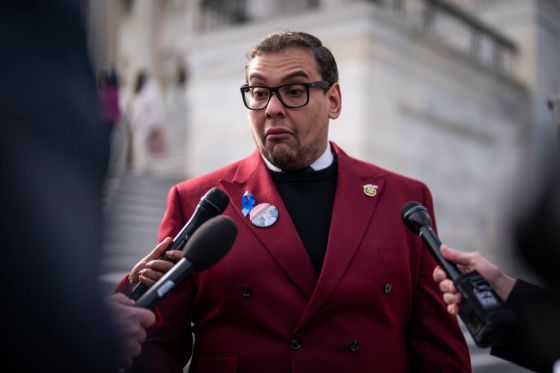 When the House returns from its Thanksgiving recess at the end of the month, Rep. George Santos may become the first member expelled from the chamber since 2002—and only the sixth to face such punishment in American history.
Santos—a New York Republican who is charged with 23 felony fraud counts for wire fraud, aggravated identity theft, making charges on donors' credit cards without their permission, and submitting false information, among other violations—survived an initial attempt to expel him earlier this month as members awaited a House ethics panel investigation into his behavior. The committee's 55-page report, released Thursday, is blistering and might turn the tide: Santos, the bipartisan investigative subcommittee wrote, "cannot be trusted."