Rep. Jeff Jackson Sizes Up China and AI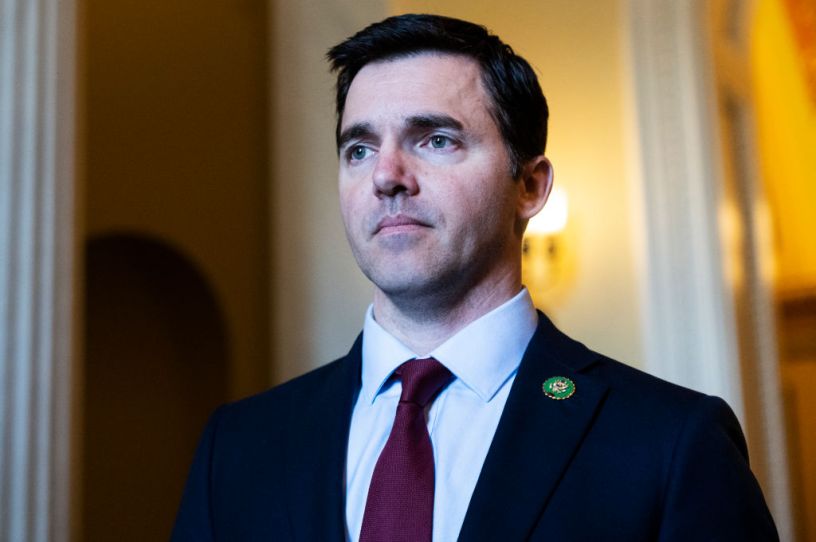 Rep. Jeff Jackson leaves the U.S. Capitol on April 20, 2023. (Tom Williams/CQ-Roll Call, Inc via Getty Images)
North Carolina Rep. Jeff Jackson, a National Guard officer and former state senator, now represents the state's new 14th Congressional District, which covers most of the city of Charlotte and some of its suburbs. A member of the Armed Services Committee and the Science, Space, and Technology Committee, Jackson recently introduced a bipartisan bill with three other members to keep China from remotely accessing American technology to develop its own artificial intelligence capabilities.
In the interview below we discussed his first seven months on the job, including Congress' approach to social media and artificial intelligence, the National Defense Authorization Act, and his commitment to communicating directly with his constituents. The interview has been edited for length and clarity.
You worked in the North Carolina state legislature before. How does Congress compare?
When I was in the state legislature and I walked off the Senate floor, there were never any reporters there to greet me. When I step off the House floor, there are like 30 reporters with microphones out. And that's a very different experience—the level of press attention that we get on a daily basis is just categorically different. There are a few issues that play a much larger role at the federal level than they do on the state level. I'm on the Armed Services Committee, and that would be one clear example.