Uphill: Republicans Pitch Pared-Back Aid Plan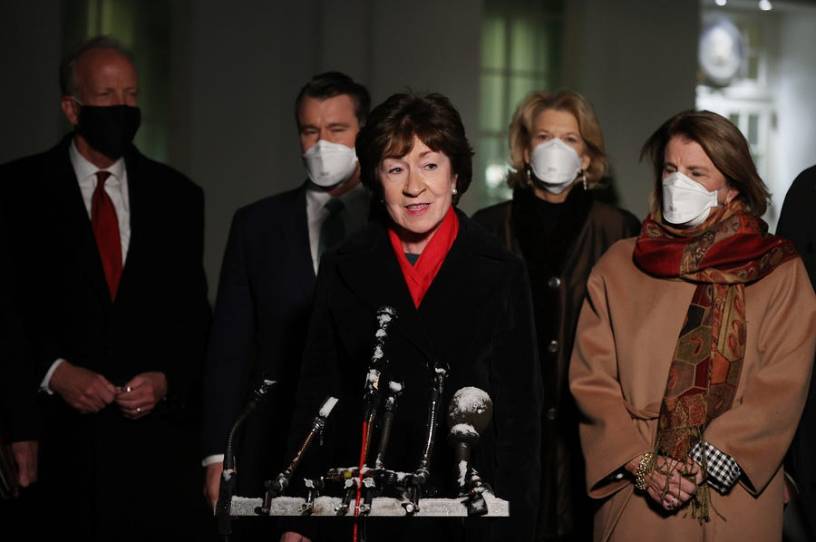 Good morning. 
The Senate is expected to hold a confirmation vote today on Alejandro Mayorkas's nomination to be secretary of homeland security. The Senate is also set to vote on Pete Buttigieg's nomination to be transportation secretary. 
Senate GOP Aid Plan 
A group of 10 Republican senators met with President Joe Biden last night to pitch their coronavirus relief proposal. The senators are calling for a $618 billion aid package in response to Biden's nearly $2 trillion plan. 
"It was a very good exchange of views," Maine Sen. Susan Collins told reporters afterward. "I wouldn't say we came together on a package tonight. No one expected that in a two-hour meeting, but what we agreed to do is to follow up and talk further at the staff level and amongst ourselves and with the president and vice president on how we can continue to work together on this very important issue."