Biden-Xi Summit Only Highlights Fundamental Differences Between U.S. and China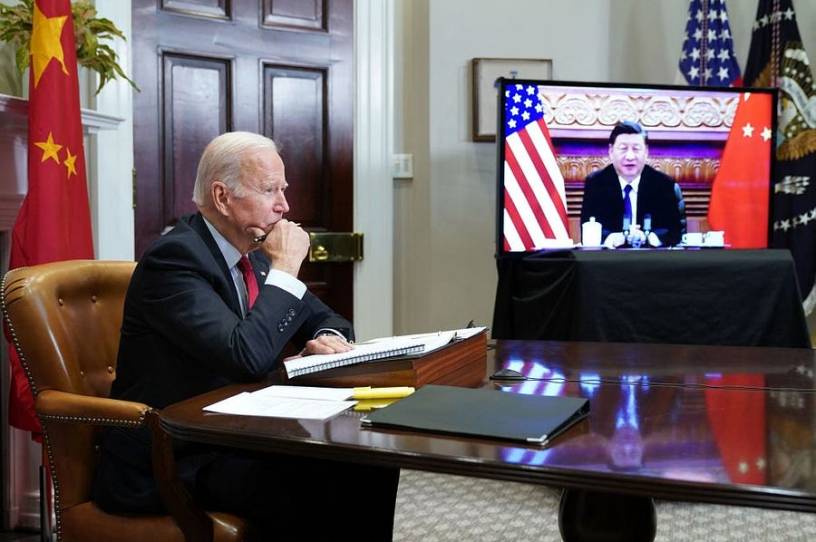 Earlier this month, Chinese tennis star Peng Shuai went missing. Peng, an accomplished women's doubles player, reportedly accused former Chinese Vice Premier Zhang Gaoli of inappropriate sexual conduct during what was not always a consensual relationship. The accusation first appeared in a post on Peng's verified account on Weibo, China's version of Twitter, on November 2. In about 20 minutes, the post had been taken down and Peng has not been seen in public since.
As Peng's case garnered more attention, Chinese media produced an email that was purportedly written by her, claiming that the allegation against Zhang isn't true and all is well. Few are buying it. The chairman of the Women's Tennis Association (WTA), Steve Simon, released a strongly worded statement casting doubt on the email. "The WTA and the rest of the world need independent and verifiable proof that she is safe,"' Simon wrote. "I have repeatedly tried to reach her via numerous forms of communication, to no avail." 
American tennis star Serena Williams and other famous athletes also came to Peng's defense. Williams tweeted that this "must be investigated and we must not stay silent." Meanwhile, Simon says that the WTA is willing to forgo hundreds of millions of dollars in revenue if Peng isn't located and her claims investigated. The WTA held nine tournaments in China in 2019, before the pandemic disrupted travel, and has focused much of its expansion efforts in the country the last several years.
There's still much we don't know about Peng's disappearance. But the WTA and its stars have already demonstrated more moral clarity and courage than others in the professional sports business, including the NBA. Just a few years ago, the world's premiere basketball league refused to stand by an executive who had the audacity to criticize Beijing's crackdown in Hong Kong. When then Houston Rockets General Manager Daryl Morey tweeted a message of support for Hong Kongers in 2019, the Lakers' Lebron James claimed that Morey "wasn't educated on the situation at hand." Except, there was nothing wrong about what Morey tweeted—other than it would potentially cost the NBA billions of dollars in revenue. Just yesterday, Enes Kanter of the Celtics, tore into James, accusing him of putting his "money over morals."