Donald Trump's Silence on Al-Qaeda Is Deafening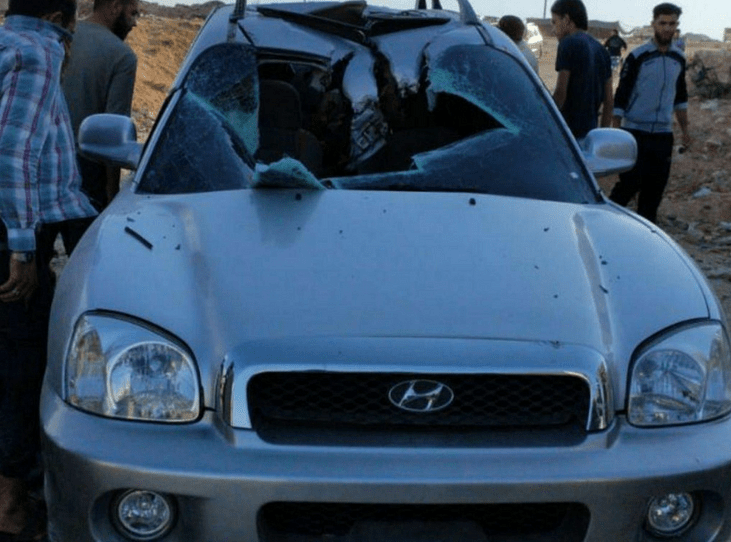 On Saturday, June 13, President Trump delivered remarks at the U.S. Military Academy graduation ceremony. "We are ending the era of endless wars," Trump declared. "In its place is a renewed, clear-eyed focus on defending America's vital interests." 
There is a clear disconnect between President Trump's rhetoric and reality on the ground.
Hours later that same weekend, an American drone dropped an exotic R9X Hellfire missile on a Hyundai Santa Fe driving around the northwest Syrian province of Idlib, a known al-Qaeda stronghold. The target was an al-Qaeda veteran named Khalid Aruri, who was also known as Abu al-Qassam. Aruri's jihadist career began in Jordan in the early 1990s. His childhood friend, a more notorious Jordanian known as Abu Musab al-Zarqawi, did the same. And the pair traveled together to Afghanistan, Iraq, and elsewhere in the name of jihad. Zarqawi went on to establish al-Qaeda in Iraq in 2004 and Aruri served by his side until June 2006, when Zarqawi perished in a counterterrorism raid. During that same timeframe, Aruri developed his own dossier of international terrorism. For example, authorities discovered that he likely financed the May 16, 2003, suicide bombings in Casablanca, Morocco. Those attacks, which targeted Western tourists, left dozens dead and wounded more than 100 others.
Sometime after 2006, Aruri made his way to Iran, where he was detained for a time. He was released as part of a hostage exchange between al-Qaeda and the Iranian regime in 2015. Aruri then absconded for Syria, where the jihadists have suffered from several bouts of vicious infighting. Throughout the intra-jihadi conflict, Aruri remained loyal to al-Qaeda leader Ayman al-Zawahiri.