Henry Kissinger's Illusory World Order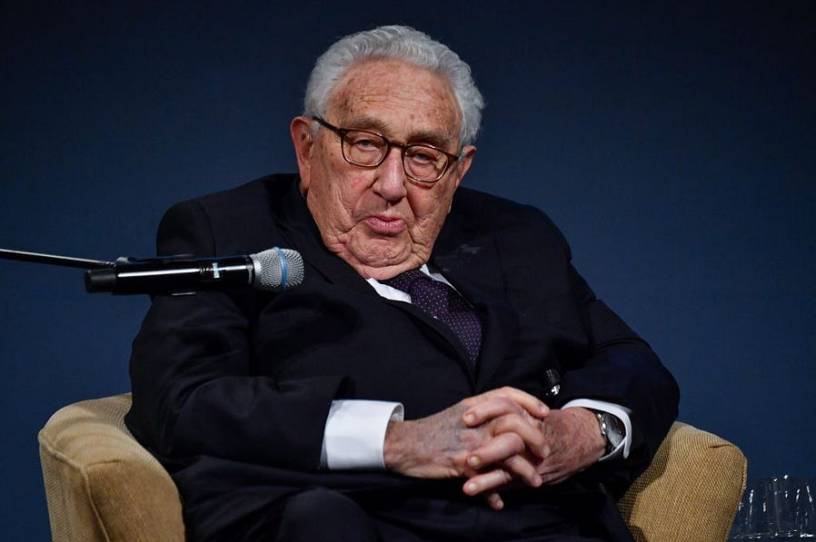 Writing for the Wall Street Journal, Henry Kissinger warns that "The Coronavirus Pandemic Will Forever Alter the World Order." He writes that anti-viral efforts "must not crowd out the urgent task of launching a parallel enterprise for the transition to the post-coronavirus order." In addition to shoring up the economy, Kissinger argues that the U.S. must "safeguard the principles of the liberal world order," including "Enlightenment values." 
The piece is long on pablum and short on specifics. But there is a bigger problem. Kissinger does not mention China or the Chinese Communist Party (CCP) once. Yet now, more than ever, is a good time to re-examine the former secretary of state's policy advice with respect to China.
Of course, Kissinger's biggest claim to fame is President Nixon's great opening to China. That is a far more complex event than is widely known. Kissinger has also done extensive business inside China, maintaining friendly relations with the CCP's leadership for decades since. We will have to save a discussion of those issues for another time, but it is worth mentioning his obvious conflicts of interest up front. 
As the coronavirus pandemic swept across the globe these past several weeks, I've been thinking back to Kissinger's work—even before he published his Wall Street Journal op-ed on April 3. In my view, the COVID-19 crisis illustrates the fundamental problems with the grand bargain Kissinger imagines between the U.S. and the CCP. This isn't just a matter of revisiting the past, as Kissinger and his associates continue to hold sway in Washington decades after the pinnacle of his power. 
Get every newsletter and all of The Dispatch. Support quality, fact-based journalism.
Start Your Free Trial
ALREADY A PAID SUBSCRIBER? SIGN IN