How China's Repressive Policies Could Fuel the Jihad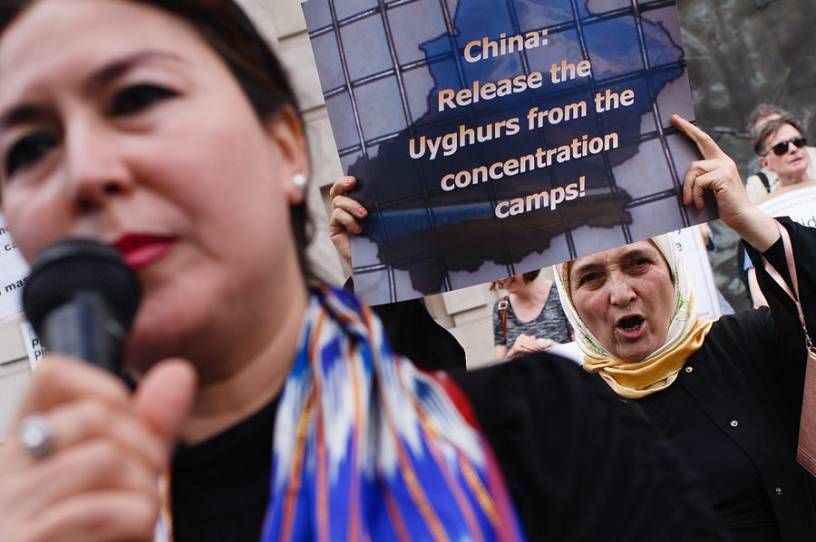 Earlier this week, the U.S. Commission on International Religious Freedom (USCIRF) released its annual report on the status of believers from various faiths around the world. As in past reports, USCIRF devotes significant attention to the Chinese Communist Party's (CCP) campaign of religious oppression. The report summarizes the CCP's authoritarian crackdown on Tibetan Buddhists, Protestant Christians, Muslims, Falun Gong practitioners, and the adherents of other religions deemed to be out-of-step with the communists' conception of national unity. 
Among the CCP's horrors is its campaign of forced assimilation and repression in the northwestern Xinjiang region, where it is estimated that "between 900,000 and 1.8 million Uighur, Kazakh, Kyrgyz, and other Muslims have been detained in more than 1,300 concentration camps." These camps were originally conceived as Maoist-style re-education facilities, but they have "increasingly transitioned … to forced labor as detainees were forced to work in cotton and textile factories." The camps' former "detainees report that they suffered torture, rape, sterilization, and other abuses," USCIRF notes. Minders are also stationed at mosques and within Muslim families, snooping around for any hint of "religious extremism," which really includes virtually any form of religious expression. And "nearly half a million Muslim children have been separated from their families and placed in boarding schools."
The CCP has built a dystopian surveillance state, using state-of-the-art artificial intelligence and facial recognition technology to identify and keep tabs on ethnic Uighurs and others as they go about their daily lives. As the USCIRF has documented, this widespread digital snooping isn't limited to Xinjiang and Tibet—the locales where it was first perfected—but is spread throughout the country. The CCP's goal is to have total coverage of "key public areas" and "key industries" by this year. 
China's surveillance architecture began with something the CCP called "Skynet," an interconnected system of cameras that was installed around 2005 for the stated purpose of tracking down criminals. While this isn't the "Skynet" of Terminator fame—that artificial intelligence system launched a nuclear war against humanity—the CCP's version is nefarious. Whole populations of Chinese citizens are now monitored by the system to force behavioral compliance.
Get unlimited access to our 10 daily and weekly newsletters, Dispatch Live broadcasts, article comments and community events.
Get Started
ALREADY A PAID SUBSCRIBER? SIGN IN