Iran Is Getting Away With Blaming the U.S. for Its Own Coronavirus Mismanagement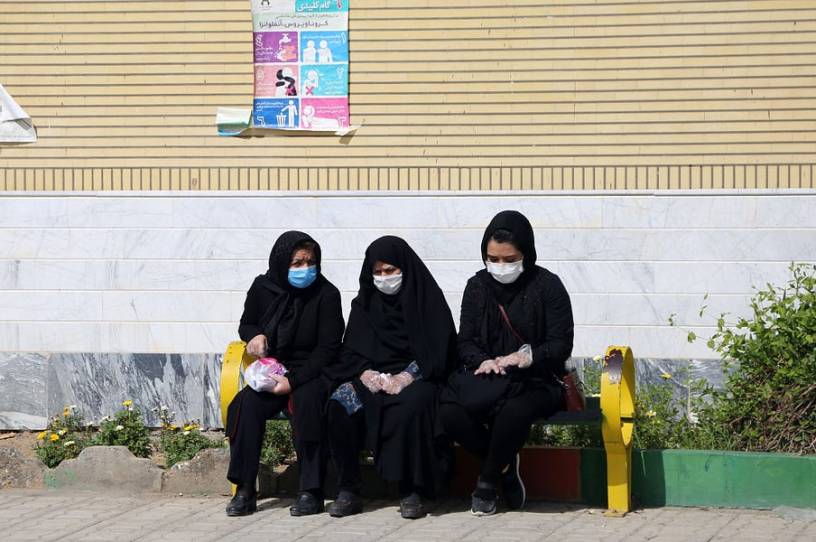 As the coronavirus continued to ravage the Iranian population this week, Ayatollah Khamenei raged against his foes, both real and, mostly, imagined. "There are enemies from among jinns [supernatural spirits] and human beings, and they help one another," Khamenei said in a speech commemorating the Iranian new year. "The intelligence services of many countries collaborate against us. Today, our most malicious enemy and the enemy of the Islamic government is the U.S." Khamenei dismissed the Trump administration's offer to provide assistance for combating COVID-19. After pointing to America's own medical supply shortages, Khamenei flirted with an anti-American conspiracy theory, saying: "You are accused of having created the virus." Although Iran's supreme leader conceded he didn't know if this is true, he warned that the Americans "might give us a medicine that would spread the disease even more or make it last longer."
Khamenei didn't say one derogatory word about the Chinese Communist Party (CCP), or its role in suppressing information about the virus early on. The virus was reportedly first introduced into Iran by Chinese scientists assigned to work on the Iranian regime's nuclear facilities, or by businessmen shuttling between the two countries, or by religious students attending facilities in Qom. But Khamenei did not address these reports, nor did he reevaluate his theocracy's partnership with the Chinese and alienation from much of the rest of the world. In keeping with his deep animosity, Khamenei's invective was aimed solely in America's direction.
Secretary of State Mike Pompeo has overseen a campaign to combat Iran's disinformation. Like President Trump, Pompeo insists on calling it the "Wuhan Virus." More substantively, the State Department has drawn up a list of rebuttals to Iran's lies concerning COVID-19 and the effects of American sanctions. This drew the ire of Javad Zarif, the foreign minister of the Islamic Republic of Iran, who stooped to a childish taunt earlier today, tweeting: "One wonders whether he's Sec of State or Secretary of Hate."
Such reactions are  typical of how terrorists and the regimes that sponsor them have reacted to the pandemic. They are interpreting current events through the prism of their long-held religious dogmas and hatreds. And they aren't the only ones. Some activists in the West are attempting to use the crisis to achieve their pre-existing policy goals as well. 
Get every newsletter and all of The Dispatch. Support quality, fact-based journalism.
Start Your Free Trial
ALREADY A PAID SUBSCRIBER? SIGN IN