Talk About Your Dangerous Liaisons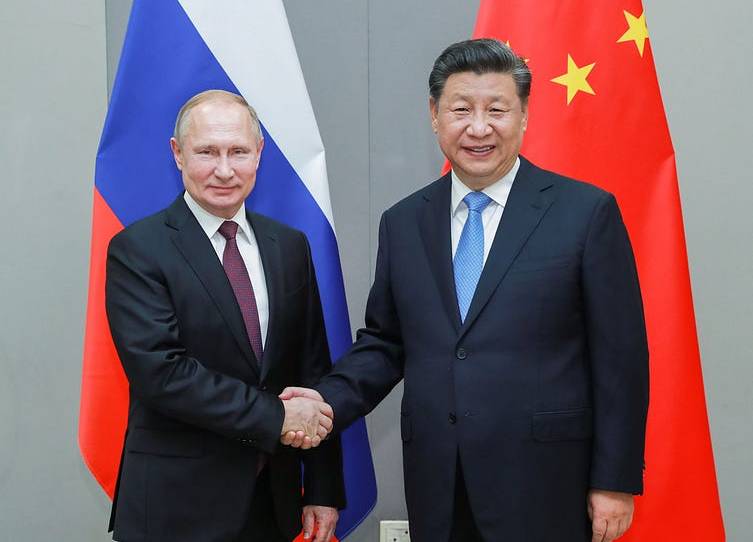 As COVID-19 spreads across the globe, the Chinese government has been orchestrating a soft power campaign that is intended to turn what should be an embarrassing fiasco into a public relations boon. Xi Jinping and his Politburo representatives have reached out to dozens of foreign governments, portraying the Chinese Communist Party (CCP) as a world leader in a time of crisis. And another authoritarian has been willing to help Xi in this effort: Russia's Vladimir Putin. 
On the evening of March 19, Xi and Putin spoke by phone to discuss the coronavirus pandemic. According to a readout prepared by China's Ministry of Foreign Affairs, Putin praised the "Chinese government for taking measures to not only contain the spread of the virus at home, but also contribute to safeguarding the health and safety of people across the world." The Chinese government "has set an example for the international community" by "providing timely assistance to other countries affected by COVID-19," Putin said. In so doing, Xi's regime has "responded, loud and clear, to the provocation and stigmatization by some country."
"Some country" is, of course, the United States of America.  
The Trump administration and the CCP are engaged in a rhetorical battle over the Chinese government's culpability in unleashing the deadly virus. This is just one battle of many in what Washington calls a "Great Power Competition." Xi's regime is trying to supplant the U.S. as the world's preeminent power and the CCP's initial failure to contain COVID-19 is a potential stumbling block along the way. If foreign governments see the CCP as incompetent, or even malicious, during a global health crisis, then they might be less willing to trust the Communist-capitalist hybrid power when it comes to other economic and technological issues. China wants to be seen as an effective and capable world leader—a new hegemon, albeit one that relies on Russia's assistance.