The Taliban and Al-Qaeda Are Closing In on Afghanistan's Provincial Capitals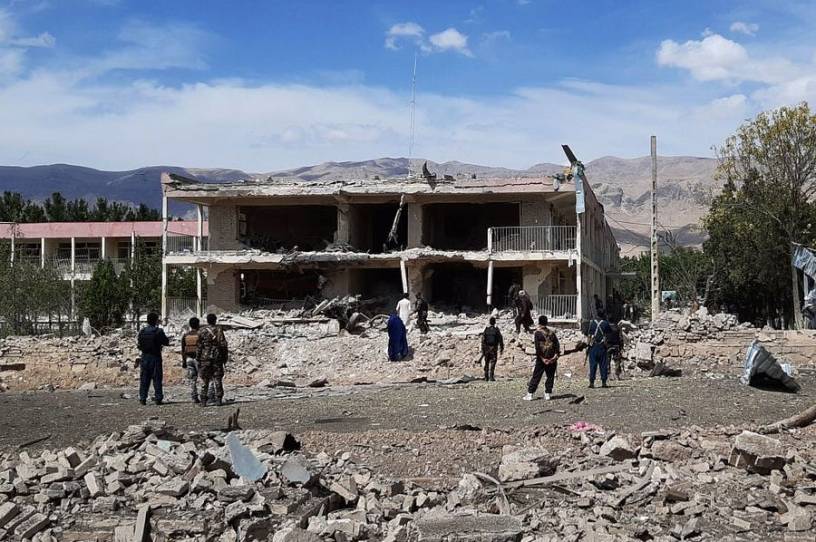 For the past two decades, the Taliban and al-Qaeda have waged an insurgency against the Afghan government. They have pursued a fairly basic strategy: Seize the rural areas while preparing the ground for an assault on population centers. They have woven nooses around at least several of Afghanistan's provincial capitals, knowing that they would eventually tighten the rope. That day has come.
That dire situation is described in the latest quarterly report released by the lead inspector general for Operation Freedom's Sentinel. That's the lofty name chosen for the war effort in Afghanistan after Operation Enduring Freedom ended in 2015. But the forces of freedom are not on the march inside Afghanistan. The jihadis are.  
The report cites the Defense Intelligence Agency's (DIA) assessment of the "Taliban's military strategy," which "very likely focuses on preparation for large-scale offensives against provincial centers," as well as "complex attacks" on Afghan security forces. 
"As of February 2021," the report reads, "the Taliban had surrounded the provincial capitals of Baghlan, Helmand, Kandahar, Kunduz, and Uruzgan provinces, and conducted attacks against military and intelligence targets." Population estimates vary, but those cities house at least hundreds of thousands of civilians. While life is far from idyllic, to date, those Afghan citizens have not had to live under jihadi rule, with its harsh punishments and complete oppression of women. That could soon change.