The World's Most Dangerous Alliance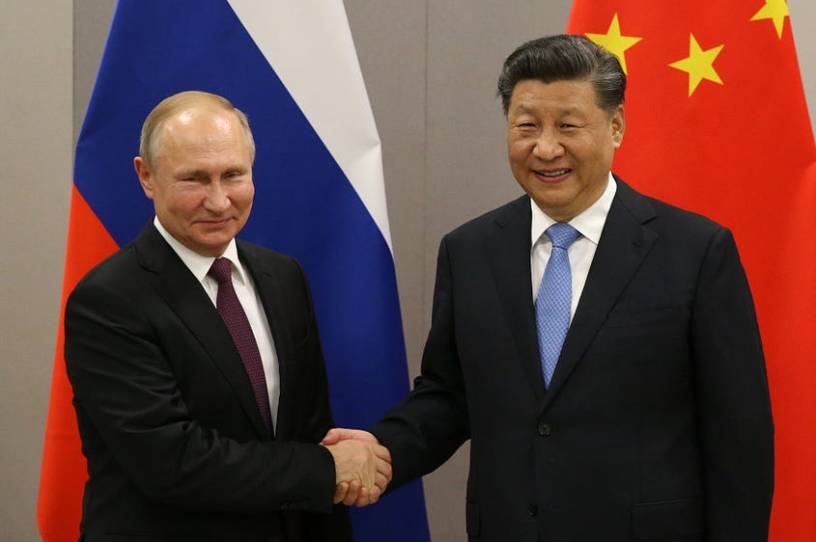 On July 8, Xi Jinping spoke with his comrade, Vladimir Putin, by phone. Putin has been one of Xi's staunchest allies throughout the coronavirus pandemic. And Xi wanted to thank him. The Chinese leader "commended the mutual support and assistance the two countries gave each other at the most trying time of the COVID-19 challenge, an endeavor which added strategic substance to China-Russia relations in the new era," according to a readout of the call prepared by China's Ministry of Foreign Affairs. 
Xi didn't elaborate on what he meant by "new era," but no explanation was necessary. He meant not only the COVID-19 world we all now live in, but also a new stage in the history of global affairs, one in which America is no longer the top dog. 
The United States of America is not explicitly mentioned in the readout posted online by China's foreign ministry. But American power was clearly the subtext for the two leaders' exchange. Xi and Putin share a deep-seated animosity for what was once thought of as the American-led world order. They see it as a threat to their countries' efforts to achieve great power status and, just as importantly, their authoritarian ambitions. And during their call earlier this month, the two autocrats made it clear that they intend to use international institutions to counter American influence.
Xi and Putin praise each other's domestic power grabs.