What's Behind China's Dangerous Incursion into the East China Sea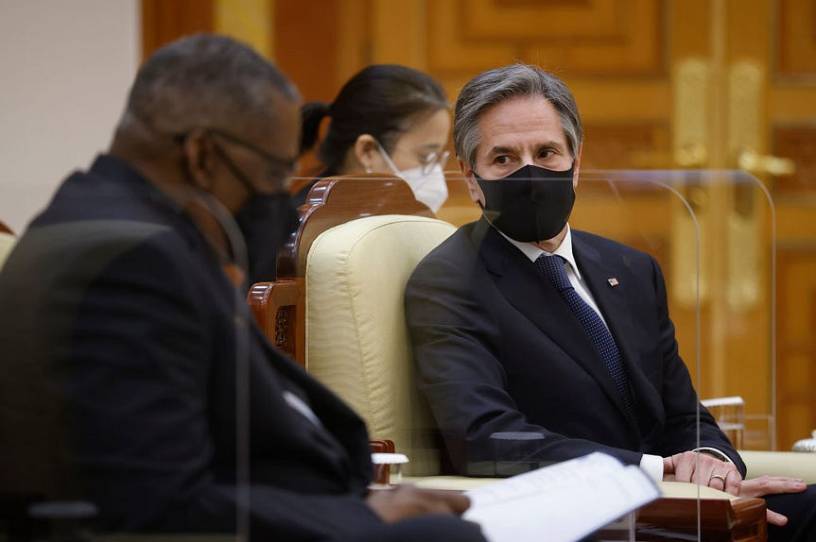 On Thursday, Biden administration officials traveled to Alaska to conduct their first face-to-face meeting with representatives from the Chinese Communist Party (CCP). The Biden team has inherited multiple national security challenges, just as Obama bequeathed a messy world to Trump, Bush to Obama, and so on. But no issue is more pressing than the rivalry between America and the CCP. The world's two largest economies are at loggerheads in many ways. The U.S. has objected to the CCP's human rights abuses in Xinjiang and Tibet, its crackdown on speech in Hong Kong, its menacing rhetoric toward Taiwan and generally aggressive behavior in the South China Sea, among other military and economic issues. 
Here's one topic that you may not have heard as much about: The CCP has been asserting itself in the East China Sea as well, threatening Japanese-controlled territory and waters for much of the past decade. 
On Wednesday (March 16), the day before the sit-down in Alaska, Secretary of State Antony Blinken and Secretary of Defense Lloyd Austin met with their Japanese counterparts in Tokyo. The U.S. "reaffirmed" its commitment to Japan's security. 
Shortly after the meeting, the State Department released a statement that was aimed squarely at Beijing. "The United States and Japan acknowledged that China's behavior, where inconsistent with the existing international order, presents political, economic, military, and technological challenges to the Alliance and to the international community," the statement reads. The two allies pledged to maintain the "rules-based international system" against any nation—namely, China—inclined to employ "coercion and destabilizing behavior toward others in the region."